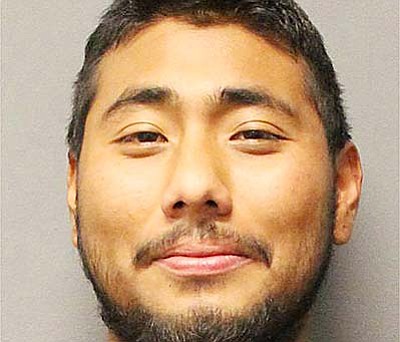 Originally Published: December 30, 2015 3:36 p.m.
COTTONWOOD - Yavapai County Sheriff's deputies have identified the third suspect in Monday's theft of a large-screen television from a Cottonwood home as 21-year-old Mac Cauich of Cottonwood, according to Dwight D'Evelyn, Media Relations coordinator for YCSO.
YCSO detectives discovered Wednesday that Cauich had turned himself in to the Camp Verde Detention Center on Dec. 29 for an unrelated charge, D'Evelyn stated.
Detectives interviewed Cauich Wednesday at the jail and he admitted involvement in the burglary, with the assistance of 27-year-old Gregory Perkins and 20-year-old Alex Palomino, both also of Cottonwood. Monday, detectives arrested Perkins and Palomino for their roles in the incident.
Cauich was charged with burglary, trespass, theft and unlawful use of means of transportation. He remains in custody and bond has not been set.
Detectives have confirmed all three suspects were in the victim's home in the 1400 block of Rocky Knolls Trail, off Camino Real and participated in the burglary.
Detectives are continuing to investigate any possibility of additional criminal activity involving these suspects.
More like this story