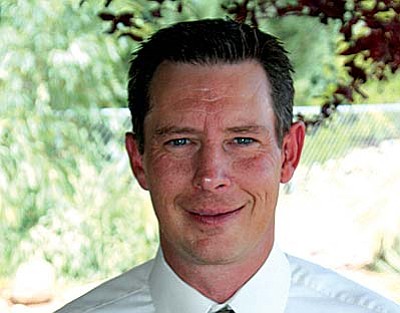 Originally Published: February 21, 2015 11:22 a.m.
Students graduating from high school this May are eligible to apply for the inaugural Yavapai College summer LEAD Program.
Verde campus Dean James Perey said Prescott is running a residential program while students attending the Clarkdale campus will attend classes and events during the day.
"We went through the county talking to high school superintendents, and one of the themes the superintendents kept talking about was barriers for some of their graduates to make the transition from high school to college," he said. "This program seeks to remove the barriers and create an environment that leads to a successful start in college."
Barriers can be anything from poverty to something as simple as being "unsure whether they're college material," Perey said.
By the end of the program, participants will have earned between 3 and 9 credit hours, been awarded their financial aid packages, and registered for courses at Yavapai College.
Perey said the hope is for participants to attend Yavapai College in the fall, but that it isn't required.
Students take an introduction to college course, paired with a sociology or psychology class. The free program amounts to about $1,250 in savings to the students, Perey said.
This amount is higher for the Prescott program, which includes free housing for the students.
Perey said some students might prefer the live-in experience offered in Prescott, but that the Clarkdale program is ideal for students who want to work evenings and weekends over the summer in addition to participating in the LEAD Program.
Programming will likely bring the students into the Verde Valley to explore its unique environment. Perey said this could come in the form of educational field trips to the Verde River.
The program runs from June 1 to July 31. Faculty, staff or administrators in any secondary school in Yavapai County must nominate students by March 16. Find out more at yc.edu.
Follow the reporter on Twitter @ymgonzal and Instagram @VerdeValleyNews