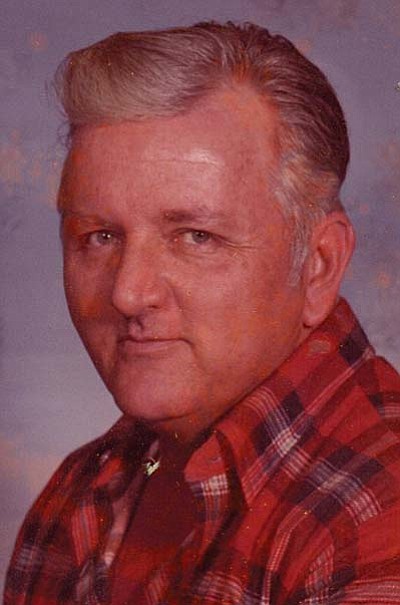 Originally Published: May 7, 2015 1:14 p.m.
Edwin E. "Bud" Smith Jr. was born December 17, 1939 in Mobile, Alabama to Edwin E. and Mary Alice Smith. He was a resident of the Best of Europe Adult Home in Cottonwood, Arizona when he passed away on April 30, 2015.
Bud attended Vigor High School in Mobile, AL, and then transferred to Yuma Union High School in Yuma, AZ when his father took a job with the United States Border Patrol. At YUHS he met his future wife, Darlene Sealey. First daughter, Kimberly Ann was born in Yuma and second daughter, Penny Denise, was born in Mobile.
Bud was a heavy equipment mechanic/operator who was a lifetime member of the International Union of Operating Engineers. After retirement, Bud owned and operated The Feed Barn in Fountain, FL with his parents.
In April 2014, Bud moved back to Arizona from Florida for health reasons and to be closer to his family.
He was and forever will be a FORD man. He loved cars and was a skilled mechanic. He liked to go fast and always had a car or two that could do it. He loved his Ford Mustangs!
Bud loved his farm and his animals. He could always find something to do on his property in Florida to keep him busy. He was never one to just sit around idle. He had to be out "piddling" as he loved to say. Bud was a quiet, gentle man with a great sense of humor.
Bud is survived by his younger brother, Robert Kenneth, his daughters Kimberly Ann (Leonard) and Penny Denise, his granddaughter Krista June (Ross) and grandson Kyle Richard (Holly), and five great-grandchildren Ethan, Hunter, Elizabeth, Laura and Austin.
Bud will be cremated in his FORD hat and FORD shirt. There will be no official memorial. Memorial contributions may be made to: Alzheimer's Foundation of America, if so desired.
An online guestbook is available to sign at www.westcottfuneralhome.com
Information provided by survivors.
More like this story