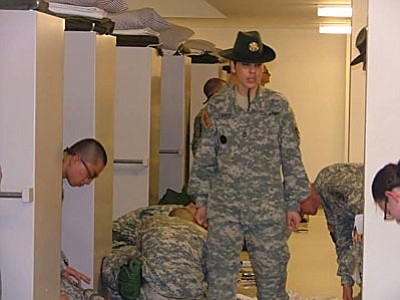 Originally Published: November 10, 2015 4:07 p.m.
Cottonwood's Angelica-Maria L. Lopez is currently stationed in Ft. Bliss, Texas and soon will move to Ft. Leonard Wood, Missouri, to be an instructor at the Personal Security Training school.
With 14 years of active duty, she has served in two combat tours to Iraq in support of Operation Enduring Freedom, two operational deployments one to Guantanamo Bay, Cuba and Mihail Kogalniceanu (MK), Romania, both in support of Operation Enduring Freedom. Additionally, she has served one tour in the Republic of Korea.
She also owns a clothing store in Cottonwood named Chika's Fashion, which is operated by here sisters (Reyna and Ana).
More like this story