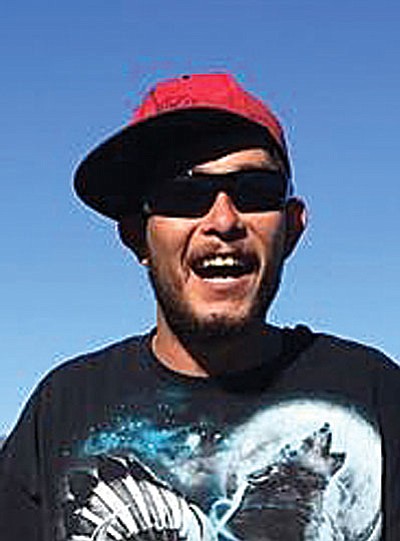 Originally Published: September 8, 2015 3:07 p.m.
Michael Stanley Wathogoma, 27, of Rimrock passed away Saturday, September 5, 2015. 
He was born July 16, 1988 in Cottonwood, Arizona to Winky Leiler and Anderson Wathogoma. 
Michael enjoyed playing sports, especially basketball. 
He also enjoyed traditional singing.
Most of all he loved his family and spending time with them, he particularly loved his nieces and nephews. 
He is survived by his mother, Winky Keller; his father, Anderson Wathogoma; his sister, Merica Wathogoma; his brother, Zachary Keller; his grandfather, Everett Randall, his son, Myson Grey; his girlfriend, Manisha Grey, many nieces and nephews and aunts and uncles, and the "RRR". 
Funeral services will be 10:00am Friday, September 11, 2015 at the Yavapai-Apache Gymnasium, 2400 W. Datsi Street, Middle Verde Indian Reservation.  Burial will follow the funeral services at Yavapai-Apache Nation Cemetery. 
Please share your condolences at www.buelerfuneralhome.com.
(Information provided by survivors)
More like this story