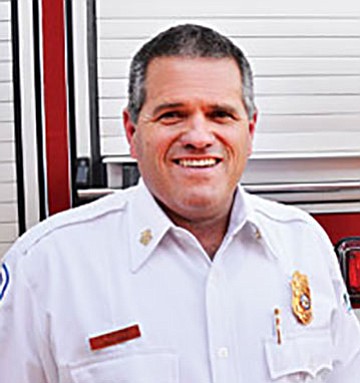 Originally Published: September 10, 2015 2:44 p.m.
On average, about 100 volunteer, career, and wildland firefighters die in the line of duty every year. 
Typically, about 50 percent of these deaths are due to health-related issues that may be precipitated by exertion on the fire ground (heart attack or stroke). 
About 25 percent of these deaths are associated with vehicle accidents. A smaller percentage is attributable to fatal accidents during training exercises, and the rest, are associated with operating on working incidents.
Obviously, many of these deaths are preventable. We can enforce fitness/wellness programs to prevent heart attacks and strokes. We do these things.  
We can ensure our fleet is maintained and that all occupants are seat belted when the vehicle is in motion.  
We can require that all drivers complete a driver training program annually, and always operate the vehicle with due regard for the safety of everyone. 
We can conduct annual driving record checks to ensure personal driving habits meet our expectations for how our employees should drive. 
We do all of these things.
We can conduct our training in a manner to keep safety as the primary priority, and then practice these habits while operating on working incidents.  We do these things.
When faced with working incidents, we have to quickly assess the risks associated with the actions we will take to save lives and property. 
We operate under a model of risking nothing, for that which is already lost; we will only take calculated risks to save salvageable property; and we will risk a great deal to save a life if it can be saved.
Probably every fire agency in the country, and beyond, can recite these statements, and pledges commitment to reduce the annual loss of firefighters.
With this information then, imagine the decisions the members of the Fire Department of New York must have faced that fateful morning of Sept. 11, 2001. They understood that on average, a 100-foot steel beam will "grow" by nine inches if it is exposed to 1000 degree temperatures. They knew those buildings were constructed of steel and concrete, and that the impacts from the aircraft that were so maliciously slammed into them created fires far in excess of 1000 degrees.
They knew, based on the volume of fire, that it was only a matter of time before the buildings would come down. It was not worth taking calculated risks to save buildings that were ultimately going to be lost; but there were many lives in peril, and so they went up. 
They wore their personal protective gear, and SCBA/air-packs to operate in the toxic environment. They carried armloads of gear: hoses, nozzles, tools, power equipment, and ropes. Some estimates suggest that each member carried on average 80 pounds of protective gear and equipment as they slowly climbed upward. 
Some firefighters were reported to make it to the 70th floor, and higher, by climbing up those fateful stairwells.
They encountered hundreds of occupants fleeing the building. They rendered aid to those who needed it. They directed the evacuation as quickly and efficiently as possible, in what must have been a horrific experience. And still they continued upward. 
It is unknown how many souls FDNY saved that day, but clearly they upheld to the creed of risking a lot to save lives that could be saved. They saved thousands; 343 FDNY personnel made the ultimate sacrifice that fateful day; most of them were buried in the rubble of the buildings as they fell. This remains the largest single loss of personnel in the fire service from any single incident, or even any year. 
Since then, scores of additional responders from that day have also succumbed from illness or injuries that resulted from the inhalation of the toxic dust that was created from the collapse of the structures.
We will never forget...
(Terry Keller is the Fire Chief of the Montezuma-Rimrock and Camp Verde fire districts)