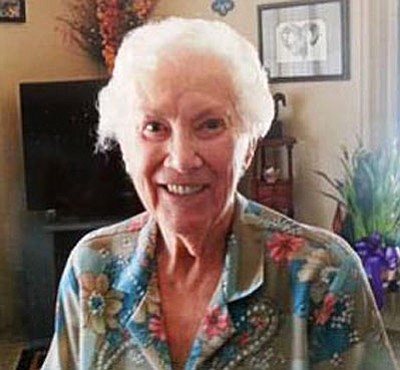 Originally Published: April 9, 2016 1:19 p.m.
Ardyth Louise (Hunt) Burch passed away on March 31, 2016 in Cottonwood Arizona at the age of 93.
Ardyth was born to Elizabeth Loretta and Jack Floyd August Hunt in Ilion, New York, on December 12, 1922.
She was preceded in death by her first child Linda; her parents; her husband, William C. Burch; two brothers Edgar and Roger; and one son.
She is survived by four living children; several grandchildren and great grandchildren; a sister-in-law; four nephews; and a daughter-in-law.
Mrs. Burch is also survived by her long-time friend and care-giver.
Burial will be in the family plot in Ilion, New York.
An online guestbook is available to sign at www.westcottfuneralhome.com
Information provided by survivors.
More like this story