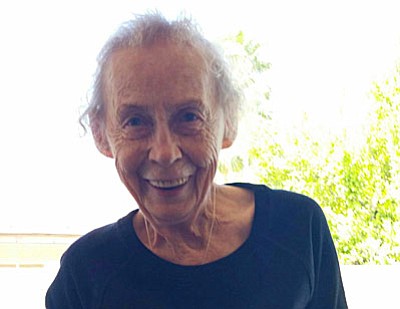 Originally Published: April 12, 2016 1:32 p.m.
Mesa, Az - Patricia Ann Wakefield Stewart, age 81, devoted Mom, Grandmother, Great Grandmother and long-time Missoula, Mt resident, went home to be with The Lord on April 2, 2016 after suffering complications following knee replacement surgery.
Mom was born on August 29, 1934 in Muscatine, Iowa, the eldest of 6 children, to Ralph and Anna Wakefield. She married Elmer William Skidmore and had William, Clifford, Mark, Michael and Carolyn. She later divorced Mr. Skidmore and sometime later married Walter Eugene Vaughan and had Stephen and Jonathan.
Mom and Mr. Vaughan divorced after a relatively brief marriage and later she married Ershel Wayne Stewart and had Randi. She divorced Mr. Stewart and was unmarried at the time of her passing. Mom is survived by Sisters Janeen (Travis) McDonald and Gloria (Clyde) Lynt of Missouri and Brothers Ralph (Joanna) and Daniel of Arizona.
Surviving children are William of Iowa, Clifford (Pamela) of Iowa, Jonathan (unknown), Randi (Rebecca) of Arizona and Carolyn of Oregon. Also 9 grandchildren and 19 great grandchildren. She was preceded by both parents, her brother, David and 3 children, Michael David, Steven Todd and Mark Dwayne.
Mom enjoyed her gardens, flowerbeds and anything to do with the outdoors.
In her younger years, she was a proficient hunter and fisherman who taught the skills to her kids at any opportunity. As she got older, her ailments slowed her down, but she was always quick witted and loved to laugh.
In August of 2015, she moved to Mesa, AZ where she lived out her days.
A private family service and burial took place on April 8, 2016 and a celebration of life is scheduled for May 14, 2016 in Cottonwood, AZ
Information provided by survivors.
More like this story