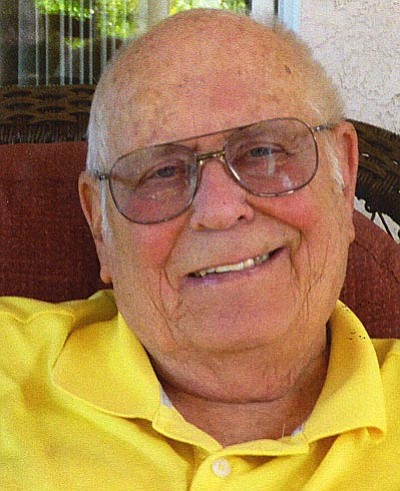 Originally Published: August 20, 2016 1:28 p.m.
William "Bill" J. Boyle, 78 of Cottonwood, passed away on August 11, 2016 at home. He was born on October 13, 1937 in Mansfield, Ohio to William B. and Wanda Rachel Boyle.
Bill served his country in the Army National Guard. He worked and retired as an aerospace lab technician.
Bill enjoyed amateur radio, fishing, reading, nature and photography. He attended St. Thomas Episcopal Church in Clarkdale.
Bill was well loved by his family and friends. He was a kind, gentle and caring man. He will be missed greatly.
Bill was preceded in death by first wife Peggy. He is survived by his second wife of almost 10 years, Sheila of Cottonwood; stepchildren Charles Crawford (Kathy) of OH and Jennifer Clarson of IN, both with first wife Peggy; stepchildren Ed Pfeifer (Jennifer) of IL, Doug Pfeifer (Christine) of IL and Diana Koza (Jim) of TN and 8 step-grandchildren.
A memorial service will be held for Bill on Saturday, September 24, 2016 at 11 am at St. Thomas Episcopal Church in Clarkdale. In lieu of flowers, please send donations to St. Thomas Episcopal Church, 889 First South Street, Clarkdale, AZ 86324.
An online guestbook is available to sign at http://www.westcottfuneralhome.com/
More like this story