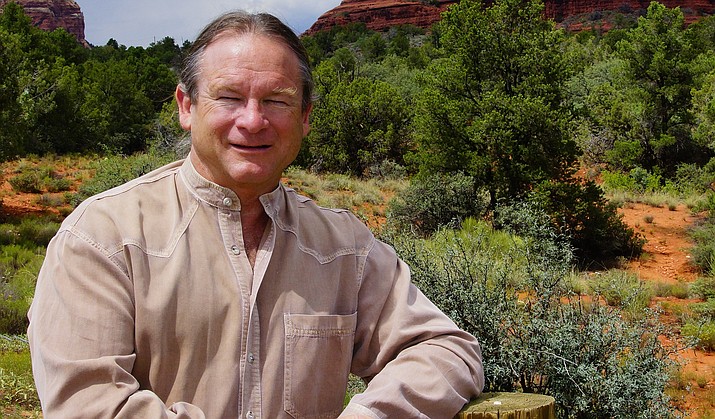 In governance, accountability is a word that implies a thoughtful and reasoned approach to taking responsibility for problems as well as discussion of relevant facts, data, and other factors that include quality of life and community goals.
Our three guest speakers at the November meeting addressed accountability from several points of view.
First speaker was Joanne Kendricks, President of Keep Sedona Beautiful (KSB). KSB has an excellent reputation as an organization that works diligently to help maintain the splendor of our Red Rock community by a wide variety of activities from litter lifting to assisting with the International Dark Skies designation both the Village and Sedona have received. KSB raises funds by donation to continue their work, and this is one way people have come together to create a sustainable and strong quality of life.
Second up were Bob Richards, Bob Hudson, and Rich Leever. They are local cyclists who described the real dangers of poorly maintained roadways. In fact Bob Hudson had suffered a broken femur while attempting to negotiate loose gravel on AZ 179.
The third speaker was Julie Keeney of Verde Valley Advocates on Healthcare (VVAH). Julie and her group of other health care professionals work together to share information better health care ideas and delivery systems, with a focus on seniors.
Two of the speakers, Joanne and Julie, shared how private citizen groups can work within a community to address important issues. The cyclists group, led by Bob Richards, knew they could come to Big Park Council and express their concerns.
Obviously, Big Park Council is not a governmental agency and has little authority. However, working with other groups such as KSB, the cyclists, and VVAH, we as a community can influence our elected leaders. I ask that you take a few moments and thank your representatives on the Council as they spend their free time and effort to help make our Village a better place to live.
We as a Council are continuing to discuss the idea of an Economic Development Committee (EDC). An EDC could very well become a useful tool as we work to become a vibrant forward-looking community. By holding ourselves accountable to one another, we can do the necessary planning to maintain our quality of life.
December's meeting will be special. Outgoing Supervisor Chip Davis and incoming Supervisor Randy Garrison will be on hand. We will celebrate the 20 years of service given by Chip Davis and to welcome Randy Garrison as a leader.
And, we will be covering the Yavapai County budget process. This is certainly an important issue and it will be wonderful to hear both Chip and Randy describe how our taxes are collected and how money is re-invested in the Village.
Hope to see you there December 8th, 8 a.m. at the Fire Station.