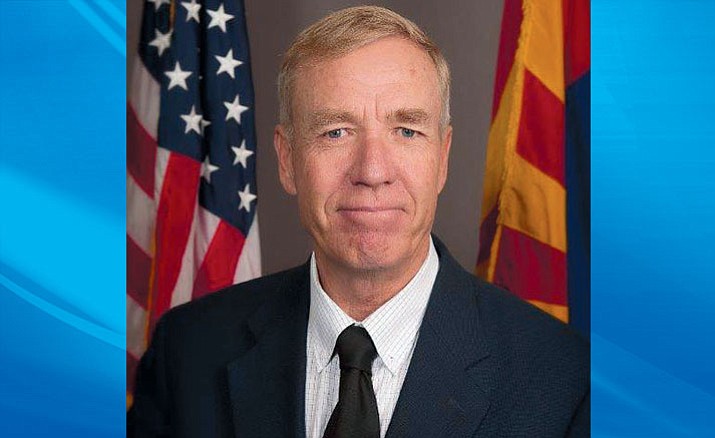 Originally Published: December 10, 2016 3:13 p.m.
Tom Thurman is not shy about telling legislators he wants what's due for Yavapai County — like stop charging $362,842 to support the Arizona Department of Juvenile Corrections (ADJC), and to restore $550,000 the state took in lottery funds that are due the county.
Thurman, Yavapai County Vice-Chair of the Board of Supervisors, represents Yavapai County in the County Supervisors Association (CSA). At the Dec. 7 supervisors' board meeting, he proposed sending letters to lawmakers supporting the CSA's legislative and budget priorities, and proposed a resolution of the same.
The resolution states that since 2009, actions by state legislators impacted Yavapai County by $18.3 million, with $41 million in lost revenue, $6.8 million in diverted road maintenance funds, $1.5 million in mandated contributions, and $5.9 million in program shifts that include increasing the county share of Justices of the Peace salaries.
In his report, Thurman said lawmakers reduced the corporate income tax rate over a four-year period from 6.968 percent to 4.9 percent.
This equates to a loss of $48.5 million in Fiscal Year 2016, $47.4 million each in FY2017 and FY2018, and $35.4 million in FY2019. The decrease probably also is due to a decline in corporate profits this past year.
There is some good news from the Joint Legislative Budget Committee, however.
The state general fund revenues increased 2.3 percent this year over the same period in October. Year-to-date, the increase is 1.9 percent above the budget forecast.
Sales tax also is up by 3.5 percent. Although corporate income tax decreased by 34.5 percent, the individual income tax collections are the primary drivers of growth, which is enough to overcome the corporate income tax numbers.
The Highway User Revenue Fund (HURF) collections increased 4.4 percent over October of last year. The CSA wants the legislature to stop sweeping this fund. Since FY 2009, more than $6.8 million has been diverted from Yavapai County roadways to fund state government operations.
If HURF money makes it way to Yavapai County in FY2018, the county will benefit by more than $570,000.
The supervisors voted unanimously to approve the resolution and send the letter to both re-elected and newly elected legislators. They asked staff to draft a summary of the National Association of Counties letter and bring it back for board approval.
Yavapai County Budget Update
• State shared sales taxes are coming in above estimates: 3.84 percent actual vs. 3 percent budget estimate. This amounts to an additional $55,000 in revenue.
• County sales taxes are coming in far below estimates: -.36 percent actual vs. 5 percent budget estimate. This amounts to about $217,000 less in revenue.
• Vehicle license taxes are coming in far above estimates: 9.06 percent actual vs. 6 percent budget estimate. This amounts to an additional $81,000 in revenue.