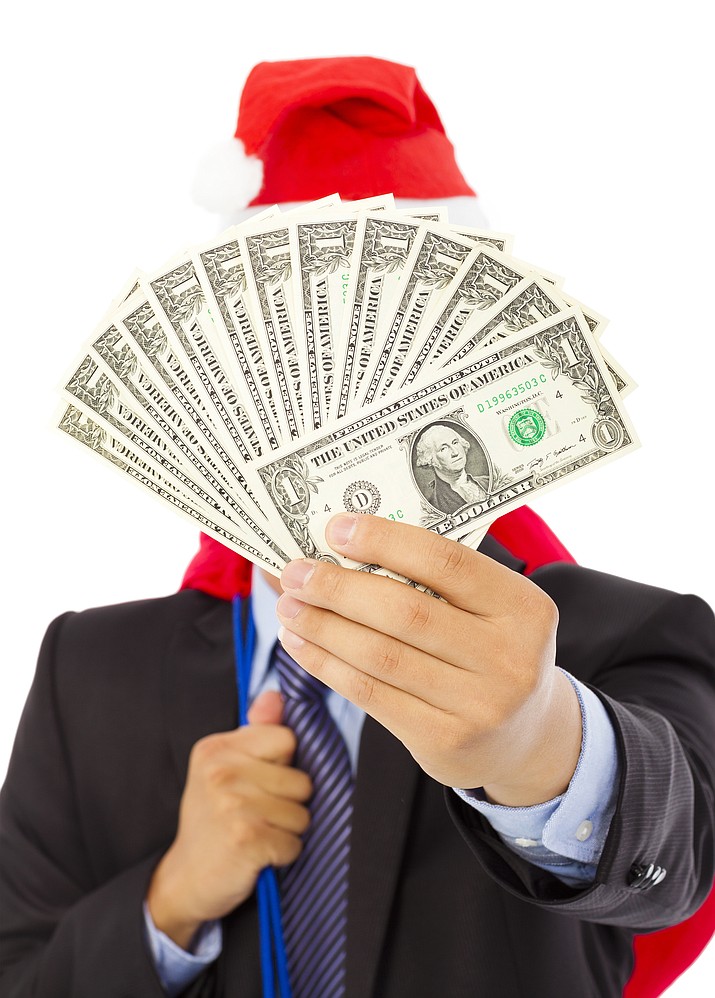 Originally Published: December 16, 2016 2:07 p.m.
COTTONWOOD – If you had items on layaway at Walmart, you may be in for a merrier Christmas.
An anonymous man came into the local store Thursday morning and paid everyone's layaway bill.
"$10,000 worth," said store manager Rebecca Gallup.
The man had heard about someone performing such a generous deed in Phoenix, and wanted to help his local community, explained Gallup.
Those who had items on layaway are in the process of being contacted.
"Someone was in tears," said Gallup, describing some of the customers' reactions.
With some money left over, the generous mystery man asked employees to use the remainder to help with the store's tree – which helps provide Christmas presents to underprivileged children.
Gallup and her crew are busy shopping for them.
This trend is happening nationwide
The Arizona Republic reported that a mystery Santa paid off 60 layaway items at a Paradise Valley Mall Toys "R" Us in Phoenix.
A manager of the store told The Republic it was the first time this has happened, and said customers' reactions ranged from disbelief to tears and hugs for store employees, the story by Jerod MacDonald-Evoy said.
According to a Tulsa Fox 23 News story by Rick Maranon, another Secret Santa paid off layaway for 162 families at the city's south Walmart. The anonymous merrymaker also donated to the Salvation Army's Angel Tree program, with donations totaling as much as $50,000, the news agency reported.
Earlier this month, CNN's Ellie Kaufman reported that an anonymous "Santa B" paid off $46,000 in layaway at a Pennsylvania Walmart earlier this month. Everett, Pa. store manager Ryan Kennedy received a call from the anonymous "Santa B," who wanted to pay off all the all the layaway items on hold, CNN reported.
"It was complete disbelief," Kennedy told CNN. "It was definitely a great gesture. I was completely shocked."
Later that week, multiple news agencies reported that Santa B bestowed the same generosity at two more Walmart stores, paying for about $166,000 worth of layaway merchandise.
More like this story