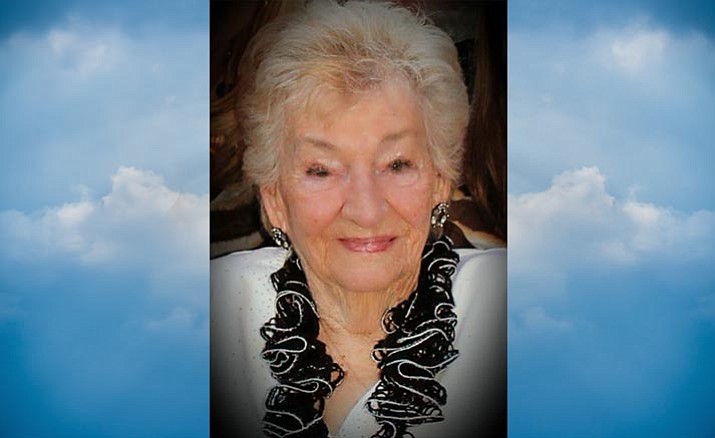 Originally Published: December 17, 2016 11:09 a.m.
Long time Sedona and Cornville resident Dorothy "Dottie" Dailey Balch passed away on Nov. 26. Dotti grew up in La Crescenta, California before marrying Stan Balch in 1951.
Together they raised their family in Southern California before moving to Flagstaff, Arizona and then to Sedona in 1974.
Dotti was well known in the Sedona real estate community during the 1970s and early 1980s.
Later she and husband Stan managed Sycamore Cove Mobile Home park in Sedona, surviving the devastating flood of 1993, then moved to Oak Creek Valley.
Dotti enjoyed community events, arts and crafts, and constructed numerous doll houses for family and friends.
Dotti is preceded in death by husband Stan and survived by son Rick Balch, daughter and son in-law Debbie and Charley Crick, grandchildren Keri, Kimberly, and Chad Crick, and great grandchildren Ava and Michael Cale.
A memorial of Dotti's life will be celebrated Jan. 8 and the Sedona Elks Lodge at 2 pm.
Information provided by survivors.
More like this story