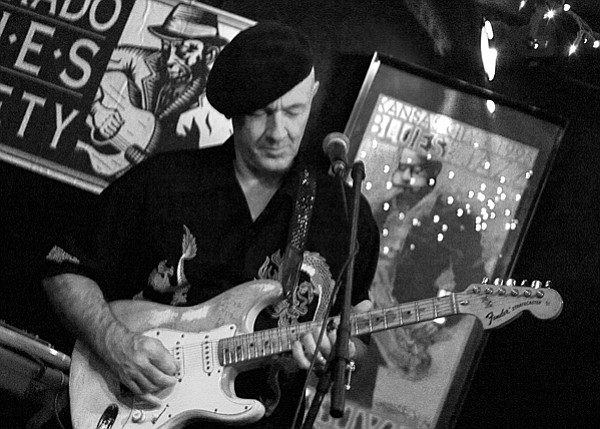 ---
---
Although the Cottonwood music venue will be closed for Christmas day, the holiday spirit thrives at Main Stage this weekend.
Friday, December 23, Main Stage will host their annual "Ugly Sweater Party." It's one of those nights one doesn't need to worry about how they look going out because everyone will look a little bit tacky.
Attendees are encouraged to put on the ugliest sweater from their closet and head on down to Main Stage for some adult egg nog as DJ Johnny K plays your favorite hits and holiday music The evening is free and begins at 9pm.
Main Stage will be closed for Christmas day and reopen Monday, December 26 for the "4th Annual Danny Rhodes Memorial Blues Summit." Dubbed as "a night of remembrance and blues," for four years running Danny's son, Gabriel, has put on this event with a host of the finest blues players in Arizona.
Rhodes, guitarist, singer and songwriter, became a fixture in the local Northern AZ music scene from 1996 - 2007, as well as touring the U.S. and taking his music to all corners of the country.
Danny is remembered for giving energetic live shows, showcasing his virtuostic guitar playing, soulful voice, and his unique songwriting style, taking his inspiration from the blues, funk, New Orleans jazz, funk & blues, and 60's-era rock music. 
Sadly, Rhodes passed away on May 23rd, 2008. Later that year, Danny's 4th and final album was released - a self-titled double album, compiled of unreleased tracks recorded from 1995-2007, demo's, and live tracks. 
In honor of his legacy, Arizona's finest, and special guests will be coming together to pay tribute through music.
Leslie Lyman, Christopher Robin, Ray DeSylvester, and Llory McDonald are among the lineup of the incredible talent playing at the summit.  The event is free and begins at 7 p.m.
Main Stage is located at 1 S Main St. in Cottonwood and is open Monday through Saturday.