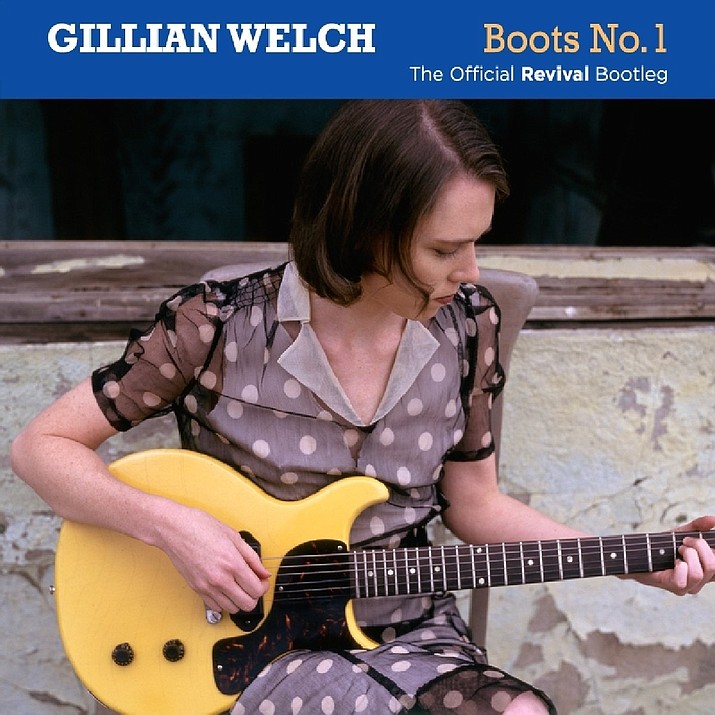 ---
---
Gillian Welch – Boots No. 1: The Official Revival Bootleg
Acony Records
To commemorate the 20th Anniversary of Gillian Welch's landmark debut album, Revival, Acony Records proudly presents Boots No. 1: The Official Revival Bootleg.
Personally curated and produced by Gillian Welch and David Rawlings and mined from their extensive vault of analog tape recordings, this beautiful collection is essential listening for Gillian Welch fans and music lovers everywhere.
Tracks include: Orphan Girl, Pass You By, Go On Downtown, Red Clay Halo, By The Mark, Georgia Road, Tear My Stillhouse Down, Only One And Only.
Neil Young – Peace Trail
Reprise
Peace Trail was recorded at Rick Rubin's Shangri-la Studios and features Neil Young on vocals and guitar, Jim Keltner on drums,and Paul Bushnell on bass. It was produced by Young and John Hanlon, mixed by John Hanlon.
Tracks include: Peace Trail, Can't Stop Workin', Indian Givers, Show Me, Texas Rangers, Terrorist Suicide Hang Gliders, John Oaks, My Pledge.
Childish Gambino – "Awaken, My Love!"
Glassnote
As Childish Gambino once again sheds his skin, Awaken My Love! is a sonic evolution. It has been described as R&B meets Pink Floyd, by one journalist while others have cited an amalgam of rock, funk, and soul influences.
It is a groundbreaking next step following the genre blending STN MTN/Kauai mixtape and the twice-Grammy nominated rap album.
Tracks include: Me and Your Mama, Have Some Love, Zombies.
Beck – Sea Change [2 LP]
Interscope
Beck's seventh album, Sea Change, signified a dramatic musical shift in sound and tone from its predecessor, the funky, R&B-influenced Midnite Vultures, and as its title suggested, was a profound transformation.
Inspired by the dissolution of a longtime relationship, Beck transformed his sadness into both his most personal and beautiful record to date, trading his trademark sample-filled songs and impressionistic, irreverent lyrics for pensive melodies, sweeping strings and direct, confessional lyrics.
Tracks include: The Golden Age, Paper Tiger, Guess I'm Doing Fine, Lonesome Tears, Lost Cause, End Of The Day, It's All In Your Mind, Round The Bend, Already Dead, Sunday Sun, Little One, Side Of The Road.