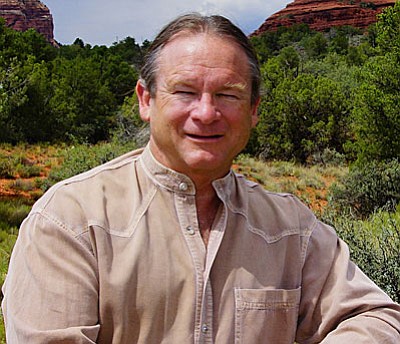 Originally Published: February 3, 2016 11:14 a.m.
My name is William "Amadeus" Larew and my direct e-mail is Amadeusbprcc@AOL.com. The Big Park Regional Coordinating Council (BPRCC) elected me president at the January 14, 2016 meeting. The e-mail for BPRCC is info@bigparkcouncil.org. Please visit the web site for more information.
BPRCC is a forum for HOA representatives and other informal groups to gather information to share with their respective associates and HOA's..
Additionally, a venue for all members of the community to share current events, ideas and thoughts is provided. Please contact me if you wish to appear on the agenda.
There are a lot of good people who have labored for years maintaining the Village/ Big Park community as an integral part of county planning and growth.
Amazingly, they have done it without creating an additional layer of government. This is a fantastic accomplishment and this vision is not lost upon me.
I would like to take a moment and thank past and current leaders. For outgoing President Steve Nelson I appreciate your advice and hope to continue the steady stewardship you have displayed.
Carolyn Fisher, Harry Hirsch, Steve Fiedler, Tom Graham, Dave Norton, Barb Gordon, Don Beard, Paul Sullivan and Bill Kusner are just a few of the resources whom I will rely on to build a successful term in service. Mostly, I wish to thank my beautiful wife, Lanna.
My professional and political background has roots in Texas that began in 1978. I own a Trustee service company in South Texas, served as mayor of a small Texas town, been an HOA president, Director of the Corpus Christi Harley Owner's Group, US Army medic, and have chaired several charity events.
Volunteering to serve is giving and this is how we build a stronger and more engaged community. Giving can take many forms. When we share an idea with a neighbor, come to a meeting to listen and learn, or choose to participate in a more committed fashion, we make the Village/Big Park community a more vibrant place to live.
Sergeant Dan Winslow appears at each month's meeting and we are all glad that the Sheriff has such a strong presence in our area. Stop by the Sheriff's office and visit with Dan or any one of the fine folks there.
Gary Johnson with the Sedona Fire District is a monthly speaker with safety tips for all.
As I have described, we have paid professionals and many volunteers that come together to share information that both serves and protects the community.
The Village/Big Park community is a very special and unique place. Not only is the beauty of the area a resource but then so are the people.
Come to a meeting, if for no other reason than to spend a few minutes watching the Council discuss items of interest to our community.
This article began with my contact information because communication is the foundation of relationships and is the building block that gives strength to our community.
Again, thank you to the Council for their vote of faith and to you in the Village/Big Park community for your support.