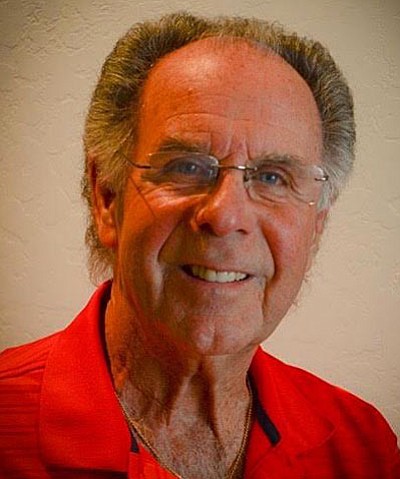 Originally Published: February 3, 2016 11:13 a.m.
The momentum continues for the Sedona Village Business Association as enthusiastic new members contribute creative ideas for making things happen.
The latest new development is a collaborative effort between The Collective-Sedona (formerly Tequa), SVBA and several other community organizations, including the Sedona Village Vision Alliance.
Many of us recognize the need for a "Visitors Center" in the Village -- a place where locals and tourists can learn more about the services and business activities that are available.
The Collective Sedona has agreed to house a genuine "Visitors Center" in the new Culture Center building at B-100. This is the building with the attractive blue décor near the center of the shopping area.
Details are being finalized and soon we will be able to announce the specific location, hours and combination of technology and human resources that will make this one of the most important projects to date -- an authentic resource for tourist information in the Village.
In addition, we are launching fund-raising plans and an expanded design for our Village Holiday Lighting event in 2016-2017. With almost 50 current members, SVBA will be significantly expanding its membership in 2016 and will be producing the second version of our Map / Brochure in September.
A new committee has been formed to focus attention on Special Events in the Village. Attention is being given to new transportation alternatives between West Sedona and Sedona Village (VOC), and support for solutions is growing as realistic alternatives are being explored.
We have seven working committees in place, and need volunteers to participate in each of them. You don't have to own a business to join.
If you are interested in helping promote the Village as a place to stay and play, shop and dine, enjoy the incredible beauty of the Red Rock Country and share life experiences with residents and tourists, we hope you will join us in making SVBA successful.
If you are willing to serve on one or more of these committees, please let us know.
Here is the list of committees:
Visitors Center
Holiday Lights
Map / Brochure
Transportation Alternatives
Special Events Committee
Website
Membership
Please email: info@sedonavillagebusinessassociation.com or visit our website: www.sedonavillagebusinessassociation.org (note that it is .org --- not .com)
New members pay a pro-rated $10 fee per month, from the month they join thru August of 2016, and will immediately be listed on the SVBA website.
Contact our Webmaster, Marc Fuller, for website listing alternatives: marc@marcfuller.com or phone 928-362-2690.
Our Board of Directors' monthly meeting is set for the third Tuesday of each month and all members, as well as guests who are interested in the mission and activities of SVBA, are invited to attend.
The next meeting will be Tuesday, February 16th at 4:00 pm in The Sedona Hilton at 90 Trail Ridge Drive.