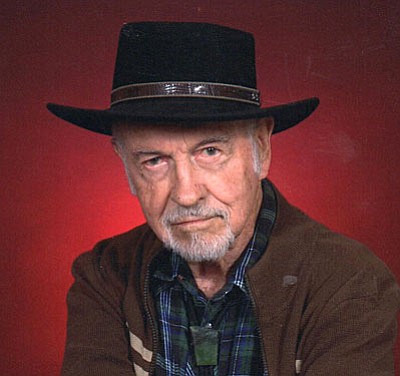 Originally Published: January 19, 2016 1:58 p.m.
Laurence Harold Keim, 98, of Cottonwood passed away January 16, 2016 at his home in Cottonwood. He was born July 4, 1917 of Fulton County, Indiana.
He was a graduate of Jonesboro (Indiana) High School, where he played basketball and was on their varsity team.
Mr. Keim worked for Southern Pacific Railroad as a fireman and an engineer.
He retired after 33 years.
A member of the United Methodist Church, he served as a Lay Leader.
He was active in the Lay Witness Program and many other church activities.
He was involved in bible study and service to others. He exercised daily and was interested in Suns basketball and the Diamondbacks baseball.
Mr. Keim and his late wife Mary spent many years traveling in their RV and visited all fifty states.
He will be remembered as a great example of integrity and real manhood.
He was loved by his grandchildren and family.
He was preceded in death by his wife, Mary Evelyn Keim. Mr. Keim is survived by a son Lawrence Hanly Keim of Cottonwood; three grandchildren; eight great-grandchildren and four great-great-grandchildren, foster son James E. Lines and his children and grandchildren.
A memorial service will be held Friday, Jan. 22 in the Mountain View United Methodist Church at 10 AM.
Donations in his memory may be made to the Mountain View United Methodist Church, 901 S. 12th St., Cottonwood, AZ 86326.
An online guestbook is available at www.westcottfuneralhome.com.
Information provided by survivors.
More like this story