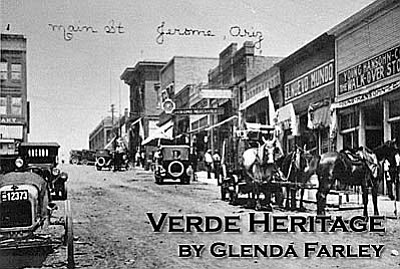 Originally Published: July 13, 2016 8:44 a.m.
"UNIQUE MASCOT RULES AIRPORT."
"Clemenceau --- 'Delbert' is cock of the runways at Clemenceau Airport, and has maintained that title --- not without challenge --- for the past 5 years. The six year old game cock 'thinks he owns the place,' in the opinion of Mrs. Ed Snyder, manager's wife, judging from the fond esteem of owners and employees, the proud bird's claim to his large possession is at least figuratively valid."
"Delbert, whose name is equivalent to 'Sad Sack' in the Army, came from Los Angeles in 1942 as companion of Bud Wilmouth, Naval Flight Instructor. During that year, Clemenceau Airport was activated as a naval training school for primary and intermediate instruction. And naturally, Delbert set his plume for the position of chief mascot."
"Various animals were eliminated from the competition. Finally, a mongrel dog was the sole remaining rival, but the animal's death and burial with a marker in Cottonwood's bandstand square (the large plot at the corner of Main and Pima) left Delbert supreme."
"Quickly, the white feathered fowl crowed and clucked his way into students' affection. Quite a job, too, for 90 students completed training every 6 weeks. Yet, Delbert picked up with newcomers with the ease and grace of experience."
"One cadet class, highly prizing the mascot, believed that Delbert might be a bit lonely in his bachelorhood --- and the rugged bird was launched into brief matrimonial flight with a bantam hen. Shortly, a dozen little mascots were clucking their way over the airport. Delbert was proud, but on inspecting, the commanding officer felt otherwise."
"The C. O. was firm --- Clemenceau Airport should be just that --- not a port of straying fowl! It is not certain whether Delbert's ingratiating manners or the cadets' impassioned pleas cracked the brass hat's determination. But, the officer finally agreed to permit the game cock to remain, provided his 'spouse' and numerous offspring were removed. Delbert was not particularly crest-fallen as he was really a bachelor at heart."
"The mascot frequently changed color and once lost his name temporarily. Whenever planes were being painted, the bird showed an intense curiosity. This resulted in his feathery coat keeping pace with the different colors of planes sprayed every 3 months. Once he wore red, white and blue --- in a patriotic spirit, no doubt --- and responded to the name of 'Uncle Sam.' But upon the next painting session Delbert changed colors and regained his old name."
"Naval training at the airport ended in July, 1945, and the game cock continued as mascot under civilian operators. Competition reared its head in the form of a cat and 4 kittens. Only by deft avoiding tactics and greater speed did the feline group miss the fiercely beating wings, sharp inch and a half spurs and threatening beak of the aroused fowl. The trespassers were given away."
"Delbert is growing old now. Arising in the morning from his quarters in the corner of the hangar, he often displays a mean disposition. At such times he sidles up to the nearest person with beak poised and feathers outspread and ruffled as if daring any reproach."
"Also he grumbles to himself considerably in low, fowl language, but, as his grouch wears off, about the employees' lunch time, he is as spry and good-natured as ever. Carrying his rugged frame proudly erect, Delbert crows shrilly and waits expectantly at the feet of the employees for tid-bits of food."
"Airport operators Ed Snyder and Rue Marshall give Delbert freedom of field and hangar premises except for offices. And the rule has been followed faithfully. The unique mascot likes visitors, probably because they invariably show interest as to his age, history and game appearance. A recent visitor was Howard Pyle, of KTAR in Phoenix. Delbert made a hit. According to Pyle's comments, the heavily feathered mascot may soon make the radio airways as well as the plane runways."
(Prescott Evening Courier; Friday, July 11, 1947; page 4.)
More like this story