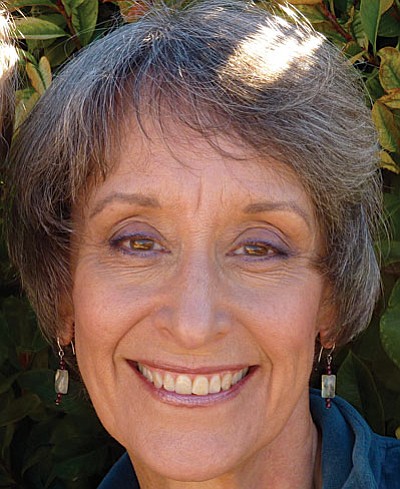 Originally Published: March 26, 2016 9:02 a.m.
You're probably familiar with IQ tests administered in schools and by mental health professionals to evaluate general knowledge. There is also something called Emotional Intelligence.
Early childhood conditioning undermined my developing a high emotional IQ. When my husband recently became ill, I tried to hide my fear and sadness from others. Holding in my feelings resulted in a sharp quality to my energy that didn't seem like "me." It distanced me from my close friends, who felt uncomfortable in the presence of this energy. By failing to express my feelings consciously and honestly, they leaked out around the edges of my interactions onto others.
My experience led me to share with you these thoughts on Emotional Intelligence. If you can identify what you feel and can handle those feelings without leaking them, you have a good emotional IQ. Emotional intelligence also means recognizing and handling emotions expressed by others in an empathetic way. Doing so leads to successful interpersonal relationships in your private and professional life.
Here are some actions you can take to increase your emotional IQ:
Know what you feel. Emotional intelligence involves listening to and identifying your feelings. Check in with yourself several times a day and ask, "What am I feeling now?" It may help to connect with your emotions by journaling about them.
Listen to your body. Noticing places of tension can give you clues that emotions are happening. Tune in to your body sensations throughout each day. Pay attention to the knot in your stomach, for example, or a faster heartbeat or tension in your throat. They provide clues to what you feel.
Accept all your emotions without judging them. There are no "bad" or "good" feelings, just comfortable or uncomfortable ones. Refuse to treat them as unacceptable.
Make connections between your feelings and the thoughts that precede them. Feelings almost always follow thoughts. Learn to identify a thought that ushers in a feeling. When you shift your thinking, the emotion shifts, too.
Empathize with others' feelings. Listen deeply to see if you can feel into their emotional experience. Instead of correcting them or giving them messages that they shouldn't feel these things, let them know you understand.
When I could view my emotions around my husband's illness as waves on the ocean, I saw they are not the real me. My true Being is like that ocean on which the emotions arise, skim along the surface, and then disappear. When I saw them this way, I could enter them fully and be "real." I experienced a great sense of relief. So did my friends!
Dr. Marta teaches and coaches others in relational, emotional and spiritual health. To contact her, email drmartacoach@gmail.com or call 928-451-9482.
More like this story