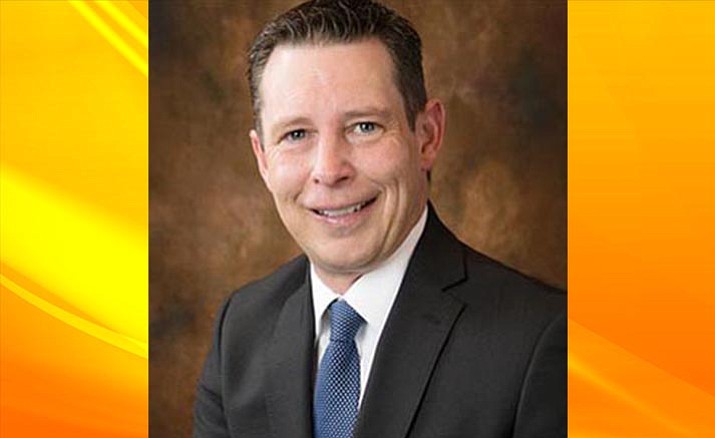 Originally Published: November 5, 2016 2:30 p.m.
CLARKDALE – At 6 p.m. Tuesday, Nov. 8, the Town of Clarkdale will hear an update on Yavapai College's Verde Valley Campus by Dr. James Perey.
Perey is Executive Dean/Campus Executive Officer for Verde Valley Campus, as well as Director of University/Governmental Relations for Yavapai College. He will present a general update on the college, as well as specifics regarding Clarkdale's Verde Valley Campus.
Six weeks ago, Yavapai College President Penny Wills visited the Camp Verde Town Council, reporting that colleges nationwide "are now pulling-back because brick and mortar are fast going to online."
This will be a college reunion of sorts between Perey and Clarkdale Council Member Bill Regner.
Regner served on the Verde Valley Board Advisory Committee (VVBAC) for two years before it was disbanded Sept. 12. The VVBAC provided local representation to the college district governing board until the board voted 3-2 to end the relationship. While serving on the VVBAC, Regner had questioned the college's commitment to the Verde Valley as well as disproportionate spending in Prescott.
Also on council's agenda is the discussion and consideration of approving the Town of Clarkdale's official comments on the Remedial Action Work Plan for the United Verde Soil Program. The comments in turn will be submitted to the Arizona Department of Environmental Quality (ADEQ).
The town is currently undergoing a volunteer soil replacement program for residences determined to have elevated levels of toxins due to historic smelter emissions.
Discussion and possible action may also be taken on a sewer pipe relining project.
The subject 12-inch sewer pipe runs from VW Bug Lane to the wastewater treatment plant.
The Town of Clarkdale Council will meet at the Administration Building Community Room, 39 N. Ninth St., Clarkdale. A copy of the agenda may be viewed at the Town Clerk's Office or online at www.clarkdale.az.gov.
More like this story