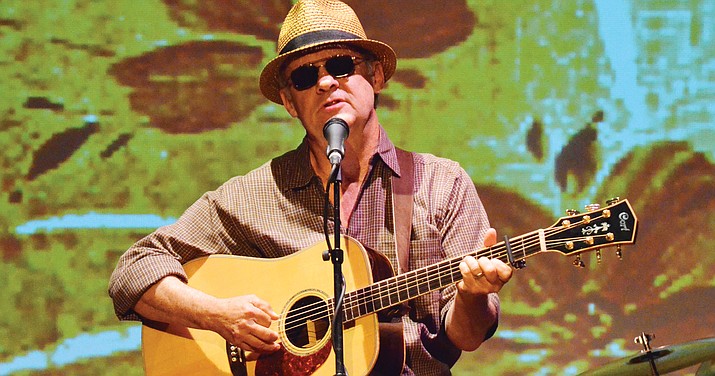 ---
---
Tyler Barrett will perform a solo concert in the Living Room concert series in the Village of Oak Creek at 7 p.m. on Wednesday, Nov. 16.

Doors open at 6:30 p.m. for the weekend Living Room concerts in the Center for Positive Living, 45 Castle Rock Road in VOC.

Born and raised in Tucson, Barrett was bitten by the folk music craze in high school. He formed three separate folk groups that he led while playing guitar and banjo.
In college, he moved on to the blues and was able to play clubs in Denmark, Sweden and Scotland.
After college, Barrett moved on to country music and started writing his own music. He formed the T. Barrett Band and played clubs and bars in the San Francisco Bay Area.
Barrett has retired to Sedona with his wife and two dogs. He is also a magician and is planning to pull out a few fun tricks for the audience during his concert.
He writes his own songs that have roots in folk, blues and country music. Locals may have heard Tyler at the annual Bob Dylan Birthday bash presented by Joe Neri.
He no longer performs regularly, limiting himself to one concert a year.

At this performance, Barrett will perform his own material as well as songs by Nobel Laureate, Bob Dylan.
"We are thrilled that Tyler has chosen the Living Room for his only concert this year," saidShondra Jepperson, founder of the Living Room series. Dan Engler, editor of Kudos has called Tyler "the real deal."
The Living Room concerts are held in the Center for Positive Living in the Village of Oak Creek, 45 Castle Rock Road. Tickets are $10 at the door at 6:30 p.m with the concert starting at 7.