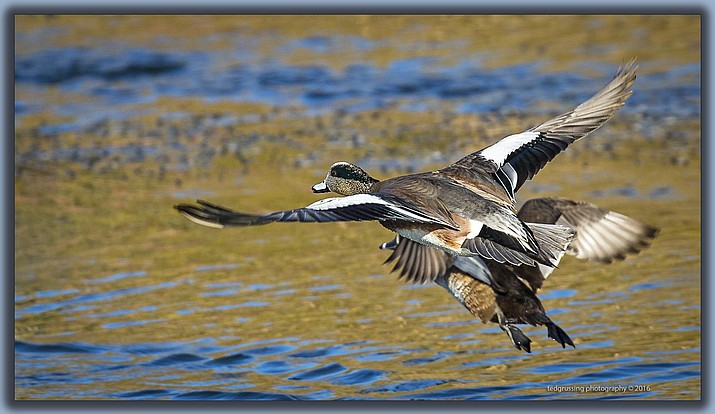 Originally Published: November 18, 2016 9:45 a.m.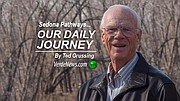 I've got your back ... … today was one of those days where plans go out the window and you are busy doing everything but what you planned … still, a good day and this afternoon I ducked out for a quick trip to the ponds and see if I could jump a few ducks.
This is a great time of year to shoot, the ducks are beginning to come in and the colors in the trees and grasses lend beautiful colors to the water … and the newly arrived ducks are still spooked from being shot at all the way down here; those that have been here for a while just kind of smile and swim off … no big deal, Grussing is carrying a camera and not a gun. There were some new ones, in several ponds they did jump. Formations were very tight for some reason and this drake Widgeon was fitted in the slot just over and behind what looks like a hen Ringneck. Check the beads of water on his breast. I got good shots in two of five sequences. Kept 27 of 141 images.
We're into the weekend … Thanksgiving next week and Christmas before you know it … wow! Have a beautiful weekend and enjoy yourself … keep breathing and smile, life is good and for now you have it.
Cheers
Ted
For life holds cheers as well as tears,
Take this old toast from me:
This world a riddle hard you call …
A mess from which you fain would shrink?
Perhaps 'tis wisdom, all in all.
To learn to laugh as well as think.
Max Ehrmann
More like this story