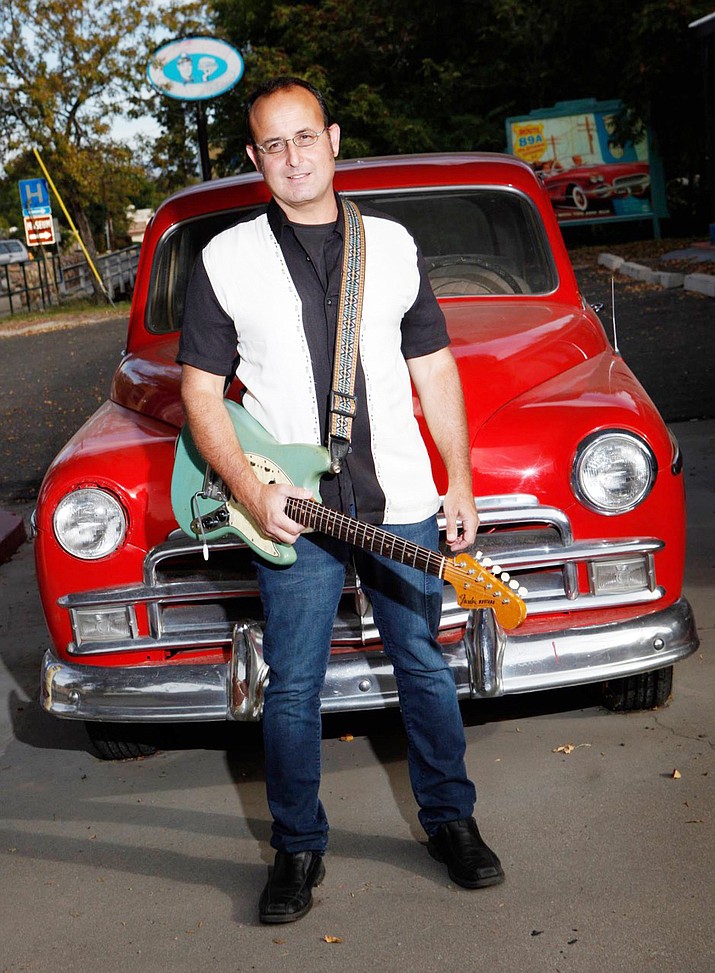 ---
---
What day is it? It's hump day… and there's no better place to be on a Wednesday than Vino Di Sedona listening to music by Rick Busbea. Rick has become a local favorite who always delivers an entertaining show. Rick plays favorite songs by artists like Kenny Chesney, Jimmy Buffet and Jim Croce with some of his original songs, including a beautiful love song he wrote for his wife, Tracey, who bartends at Vino. Rick performs the second and fourth Wednesday of every month.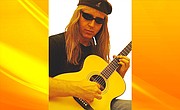 You can't beat a Friday night singing along to Beatles songs with one of Jerome's finest musicians, Tommy "Rocks" Anderson at Vino Di Sedona on November 26, 7-10 PM. Tommy is an acoustic rock musician who has performed on stages throughout Arizona. Tommy combines a mix of classic rock, pop, reggae, R&B and original songs along with the best of the Beatles to create truly memorable shows.
Tommy was the bandleader for the popular Beatles cover band Ringo McLennonSon, playing clubs and festivals across Arizona.
Since moving to Jerome, Tommy has opened up the music store Tommy Rocks, specializing in autographed rock & roll memorabilia, rare vinyl and of course instruments. He has also formed the Sedona Ukulele Posse in conjunction with the Sedona Arts Center.
Tommy's acoustic Beatles show features hundreds of sing-along Beatles hits, covering songs from The Quarrymen through The Beatles and Beyond, including John, Paul, George and Ringo's solo hits. Tommy has performed hundreds of Beatles shows, and enjoys interacting with the audience as they sing along to some of the Beatles greatest hits – as well as their most obscure songs. 
Vino Di Sedona's Saturday November 26th Wine Tasting is accompanied by Vocals by Paolo, 3:30-6 p.m. Paolo is an accomplished vocalist/pianist known for putting a delicious twist of romance back into jazz. His audience loves to hear his new arrangements of the great romantic songs of the past. His musical style is a modern blend of breathy vocals, rich harmonies and soulful rhythms. His "best musical friend" is his keyboard, and his "favorite song" is the one he is singing each moment.
Saturday night will be rockin' with the Jill Beitman Trio; Jazz, blues and harmonies! Jill Beitman is a tried and true "Zonie". Born and raised in Scottsdale, Arizona, she has been influenced from day one by a family of ten sibling musicians.
Her start as a professional singer began in an established "Grace Slick" band. Jill took lessons with Charles Lewis and jammed with: Pete Pearson, George Bowman, Greg Boether, and explored the depths of the "jazz and blues" thing. Her very faves are Bonnie Rait, Joni Mitchell.
Roeger Schoenfield
is a native of Phoenix, has been playin' his own
brand of Country Rock, Blue Grass and Jazzy Swing music around the valley for years. Roeger is known for his inspired vocal harmonies and un-remakable guitar style. Roeger's musical influences include Gene Autry and Dan Hicks.
Mike Thompson started playing at the age of 14. He purchased his first guitar from Mrs. Delores Rhoads,
mother of Randy Rhoads, who lived across the street.
Later, he joined the Ridin' High Band 
which has now transformed into the Jill Beitman Trio. Mike's musical background includes many genres, including: big band swing, country music, blues, gospel and folk rock. He lists Eric Clapton, Jeff Beck, George Harrison and BB King as his key guitar influences.
Sunday Fun-day at Vino Di Sedona includes an Open Jam with Jim French, 6-9 PM, on November 27. Jim always invites top quality musicians; you would never know that they do not regularly perform together. Musicians are welcome to attend and join in, or even play a few songs solo, audience members who want to enjoy the music are welcome too!
Randy J takes the stage at Vino Di Sedona on Music Monday, November 28, 7-10 p.m. Randy is famous for his 50's and 60's style surf guitar. Born in Orlando, Florida, Randy J moved to Los Angeles in 1987 and shortly thereafter began composing music for film trailers and TV spots. He returned to Orlando and formed his band the Tarantulas in 1995; now a Sedona resident, Randy performs as a solo artist and with The Tarantulas as the guitarist and lead singer.
Sedona's best Open Mic is every Tuesday night at Vino Di Sedona, 6-10 PM. Open Mic host, Dan Rice, is long time favorite musician in Sedona, and welcomes all music styles to perform at Open Mic. Both events offer a night of fun and music, musicians and audience members are welcome.
Vino Di Sedona Fine Wine and Craft Beer, is located at 2575 W SR 89A in West Sedona. For more information or to see the full calendar of events, visit www.VinoDiSedona.com. 928-554-4682.