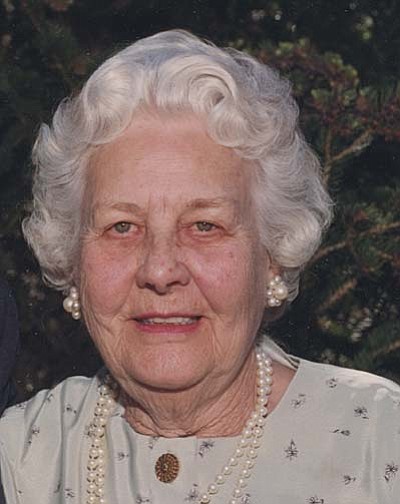 Originally Published: October 6, 2016 7:36 a.m.
Norma Carneal, a long-time resident of AZ, passed away on Sep. 22, 2016 in Bellevue, WA at the age of 95.
She was born in Clinton Iowa in 1921 and grew up near St. Paul, MN.
She moved to Los Angeles in the early 1940's and became a flight attendant with Trans World Airlines. She married W. Edward Carneal, a TWA pilot, in 1953 and they made their home in New Jersey. In 1968 they moved to Phoenix.
They moved to Sedona in 1978 and relocated to Cottonwood in 1999. Ed passed in 2004 and Norma moved to Washington State in 2010 to be closer to her family.
Norma was an active member of the West Sedona Baptist Church and later belonged to the Clarkdale Baptist Church.
She supported the Arizona Girls Ranch and also volunteered with The Angel Network. She enjoyed fishing, traveling, bird watching, and crossword puzzles.
Norma is survived by her daughter, Barbara (Carneal) Eisenstein, her grandson, Eric Eisenstein, and her great granddaughter, Ellie Eisenstein.
A memorial service was held on Sep. 29, 2016 and she was laid to rest at Sunset Hills Memorial Park in Bellevue, WA where her late husband, Ed, is now also interred.
Information provided by survivors.
More like this story