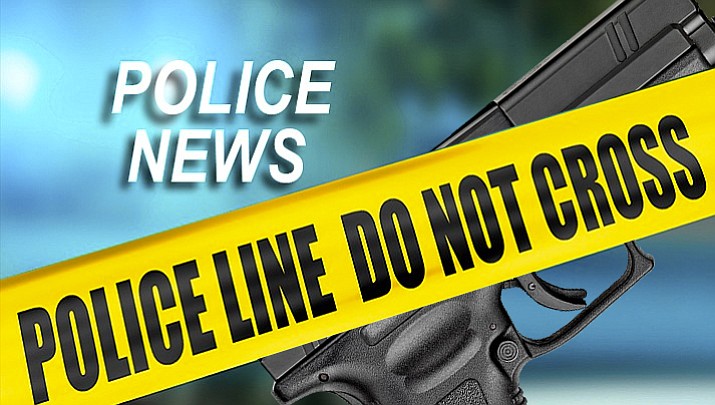 Originally Published: October 20, 2016 1:19 p.m.
COTTONWOOD – A man reported being robbed at gunpoint while at a business in the 600 block of SR 89A in Cottonwood around 11 a.m. Friday, according to a news release from the Cottonwood Police Department.

According to police reports, the 59-year-old had stopped at a business frequented by elderly or disabled individuals who frequently go into the business alone.
The release from Detective Sergeant Tod Moore said the victim reported he had gotten out of his vehicle to go inside the business, but realized he had forgotten his wallet inside his car.
As he opened the driver's door and leaned into to retrieve the wallet, the victim stated that he felt what he believed to be a gun barrel in the small of his back, according to the release.
According to the victim, the release stated, the person holding what he felt was a gun told him to give him his wallet.
The victim handed over the wallet without turning around to see the suspect, said Sgt. Moore.
The release said the victim told police the that wallet was taken out of his hand and within seconds the person handed it back and told the victim he knew where he lived.
According to the victim, the suspect told him to count to 100 and was gone, said Sgt. Moore.
The release stated that nothing else was reported taken out of the wallet with the exception of the victim's cash.
Cottonwood Police say the case is still under investigation.
Due to the fact the robbery took place in the middle of the day and at a busy business location, it appears as if the suspect may have been targeting the area due to the clientele of the business being mostly elderly and disabled individuals who are out alone, said Sgt. Moore.
Cottonwood Police would like to remind the public to pay attention to their surroundings at all times and to report any suspicious behavior.
Those who have information, or were in the area of the robbery at the time it took place, are encouraged to contact the Cottonwood Police Department at 928-634-4246.
More like this story