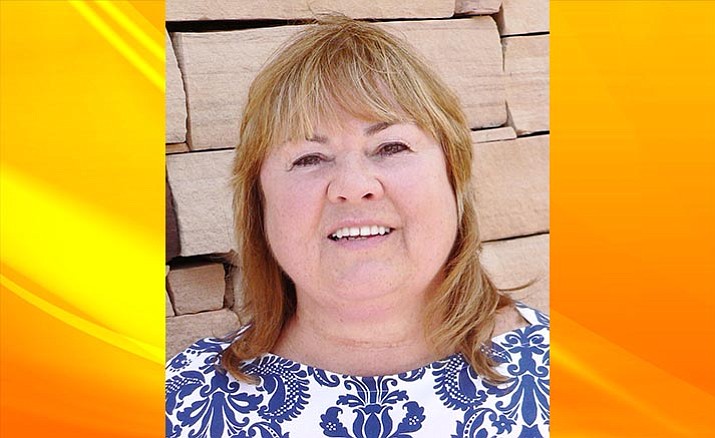 Originally Published: October 29, 2016 1:49 p.m.
Deb McCasland
Verde Valley Newspapers: With the increased popularity of online classes, is Yavapai College in danger of underutilizing its facilities? If so, then how can Yavapai College be both an option for students who need online programs but also a gathering place for students whose intrinsic educational needs also require face-to-face contact with both their teachers and their fellow students? 
McCasland: We have wonderful facilities that are only minimally used with parking lots half-full and many classrooms empty. It is generally accepted that online classes are the future of post-secondary education; but this does not work for all students.  Often students enroll in a class, the class is cancelled, and their only option is to take the class online.  Some student populations are more successful if they have at least some face-to-face contact with an instructor and the sense of "college campus experience." Hybrid courses that include both online and classroom instruction seem to have the highest success rates for a greater number of learning styles. They reduce the burden of travel time and expense on students in rural areas and result in greater course completion rates.  Many of my constituents are in rural unincorporated areas and YCC should implement the best use of facilities, partnerships, and course offerings to respond to their needs. 
Verde Valley Newspapers: Is there a specific reason – or many reasons why enrollments are declining at Yavapai College's campuses in both the Verde Valley and the Prescott area? What do you suggest that the college do to of increasing enrollment? Or can anything be done?
McCasland: The easy answer is that as the economy improves, enrollment tends to decline. I don't accept that premise as the only explanation. Programs and course offerings must be relevant to the needs of students and be accessible to them for enrollment to be strong. 
YCC must be adaptable to changing needs. Potential students must be aware of educational opportunities available through Yavapai College and believe that YC is a place to go to for the education that they seek.
We need increased, effective marketing and outreach to students and their parents starting in grade school and continuing to work with the school districts through graduation and beyond. 
A strong partnership with VACTE will provide Career and Technical Education training with programs designed in collaboration with local employers to increase the opportunities for future employment and provide a steady flow of skilled and job ready workers to meet employers' requirements.  
Verde Valley Newspapers: Please explain how you see Yavapai College's role in post-secondary education as it pertains to the future of the Verde Valley. Please also discuss your opinion on the connection between post-secondary education and a community's economic development.
McCasland: We must serve the needs of all of Yavapai County. The Verde Valley is just one of the rural areas of concern to me whose interests are not met by a centralized community college model. Access to education across the county in our remote rural areas needs to be implemented.
Each area needs a voice and participation in the decisions regarding the allocation of resources to ensure access to educational opportunities that are sustained over time to meet the area employment requirements for job ready graduates. Students in rural areas of the County find traveling to centralized campuses is a costly deterrent to attaining needed education.
The Board needs to redistribute funds from the Capital Improvement fund currently designated for a soccer complex and new lecture hall in Prescott, to instead provide CTE and distance learning/satellite campus options.
Statistics prove communities prosper when they have educated citizens.