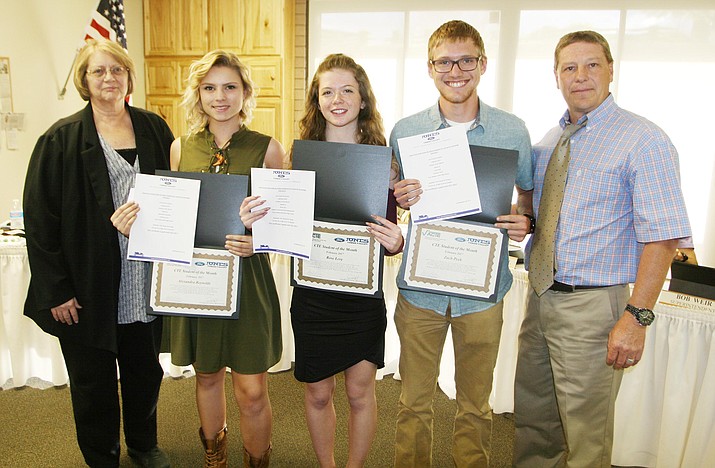 Photo by Bill Helm.
Originally Published: April 4, 2017 10:57 a.m.
Jones Ford Verde Valley service manager Billie Brooks, far left, and V'ACTE Superintendent Bob Weir, far right, with Camp Verde High School student Alexandra Reynolds, Sedona-Red Rock High School student Rose Levy and Mingus Union High School student Zach Peek, winners of this month's Jones Ford Verde Valley CTE Student of the Month award.
Each month, Camp Verde, Mingus and Sedona-Red Rock high schools are encouraged to send in a nomination and a short explanation as to why the student should be named Student of the Month.
Send in nominations to V'ACTE Superintendent Bob Weir by the 25th of each month to bweir@vacte.com.