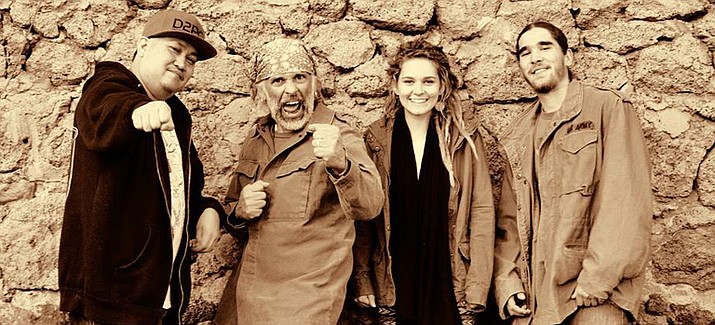 ---
---
Friday, April 14 local favorite DJ Johnny K brings another of his bi-monthly dance parties to Main Stage.
Damion "Johnny K" Robinson has been delighting local crowds and building quite the local following in recent years. Attendees can expect a night of fun and dance to their favorite hits of the last four decades. The dance party is free and begins at 9pm.
Saturday, April 15 is reggae night at Main Stage with the return of Verde Valley favorites Kill Babylon Coalition. "Rising from the center of Arizona," the band has shared stages with the likes of The Wailers and many other reggae legends and is sure to get the venue all irie. The show is free and begins at 8 pm.
Main Stage has a series of nightly events the remaining nights of the week as well. Mondays feature weekly Karaoke with host Red Bear at 8 pm. Tuesdays are Pub Trivia with hosts Brett and Candy at 7 pm, followed by more Karaoke at 9:30 pm. Wednesdays are "This Ain't Your Grandma's Bingo" with host Penny Smith, cash prizes, and drink specials. Bongo begins at 7 pm. Thursdays see the "Bottom Line Jam" with the Bottom Line Band at 7 pm.  The venue is closed on Sundays until the return of the NFL season in the fall.
Main Stage is located at 1 S Main St in Cottonwood and is open Monday through Saturday 11 am to close and 9 am to close and closed on Sundays 10 am. All events are free to the public unless otherwise noted.