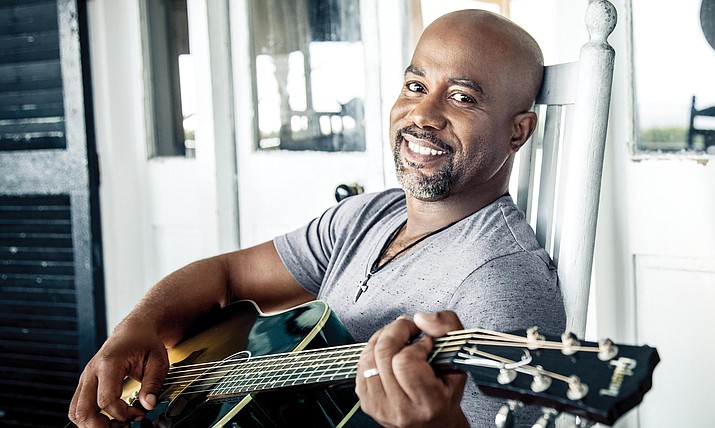 ---
---
CAMP VERDE – Country music musician Darius Rucker, former lead singer and guitarist for Hootie and the Blowfish, will play the Stargazer Pavilion on Friday, May 12.
With several popular songs such as "Wagon Wheel," "Homegrown Honey" and "Alright," Rucker and opening act Michael Tyler are the arena's first top-tier show of the year.
Each of Rucker's three previous albums: Learn To Live; Charleston, SC 1966; and True Believers, topped the Billboard Country Album chart, with a total of six Number One singles.
Tyler will be touring his debut album "317."
Gates at Cliff Castle Casino's Stargazer Pavilion will open at 7 p.m. Tickets will cost $55, $65 or $85 depending on section, and are available at the Casino or online at: www.cliffcastlecasinohotel.com.
Children 5 and younger will be admitted for free with a paid adult admission.