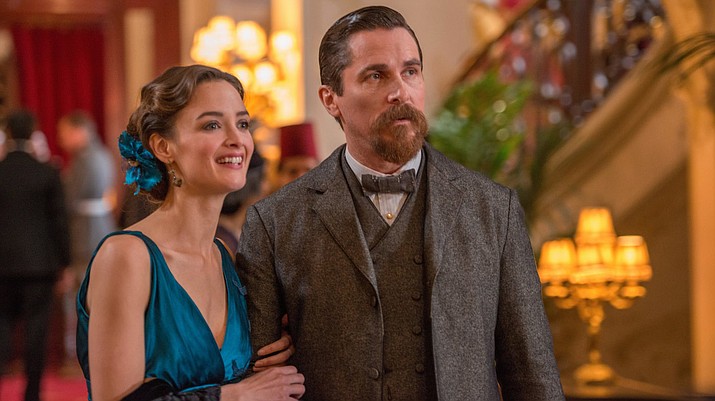 ---
---
The Promise
Open Road Films (II)
Director: Terry George
Writers: Terry George, et al.
Producers: Eric Esrailian, et al.
Cast: Christian Bale, Oscar Isaac, Shohreh Aghdashloo, Charlotte Le Bon, Angela Sarafyan, James Cromwell, et. al.
Set during the last days of the Ottoman Empire, The Promise follows a love triangle between Michael, a brilliant medical student, the beautiful and sophisticated Ana, and Chris - a renowned American journalist based in Paris.
Rated PG-13 for thematic material including war atrocities, violence and disturbing images, and for some sexuality.
Phoenix Forgotten
Freestyle Releasing
Director: Justin Barber
Writer: T.S. Nowlin
Producers: Wes Ball, Mark Canton, T.S. Nowlin, Ridley Scott, Courtney Solomon, et al.
Cast: Matt Biedel, Ana Dela Cruz, Florence Hartigan, Cynthia Quiles, Jeanine Jackson, Clint Jordan, et. al.
20 years after three teenagers disappeared in the wake of mysterious lights appearing above Phoenix, Arizona, unseen footage from that night has been discovered, chronicling the final hours of their fateful expedition.