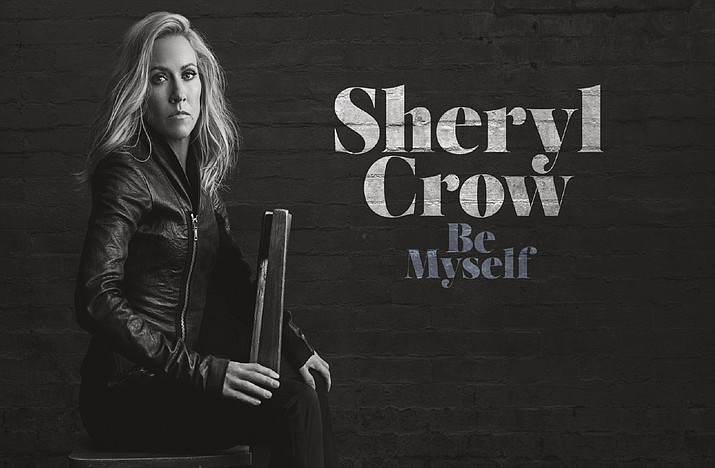 ---
---
Sheryl Crow – Be Myself
Warner Bros.
For this album, Sheryl Crow worked again with producer, musician and songwriter Jeff Trott, long-time collaborator throughout her career. Trott co-wrote many of Crow's classics, including "If It Makes You Happy" and "My Favorite Mistake." Crow says her main goal was "to investigate what made my early songs strike people as being authentic and original.
Tracks include: Alone in the Dark, Halfway There, Long Way Back, Be Myself, Roller Skate, Love Will Save the Day, Strangers Again, Woo Woo.
Ray Davies – Americana
Sony Legacy
This is Ray Davies' first new album in 10 years. It follows his acclaimed 2013 memoir of the same name, and uses the book as both source material and jumping off point.
Davies wrote and arranged all the music on 'Americana' and co-produced the album with Guy Massey and John Jackson with the Jayhawks serving as Davies' backing band. 'Americana' was recorded in London at Konk Studios, the legendary studio founded by The Kinks in 1973.
Tracks include: Americana, The Deal, Poetry, Message from the Road, A Place in Your Heart, The Mystery Room, Silent Movie, Rock 'N' Roll Cowboys, Change for Change, The Man Upstairs, I've Heard That Beat Before.
Robyn Hitchcock – Robyn Hitchcock
Yep Roc Records
Robyn Hitchcock is the follow up to 2014's critically acclaimed The Man Upstairs. The new record was recorded in Nashville, Robyn's new home base in the US, and was produced by Robyn and Brendan Benson (The Raconteurs). This is the first time Robyn has made a full band album in the studio since 2008.
Tracks include: I Want to Tell You About What I Want, Mad Shelley's Letterbox, Raymond and The Wires, Autumn Sunglasses, I Pray When I'm Drunk.
Ron Sexsmith – The Last Rider
Compass Records
Ron Sexsmith's status as one of the greatest songwriters of his generation has never been in doubt, even from the moment he released his self-titled major-label debut album in 1995.
On his 12 albums, Sexsmith has worked with some of music's most celebrated producers.
With all of that experience, it would stand to reason that Sexsmith has learned a thing or two over the years about how to make a record.
Tracks include: It Won't Last For Long, Breakfast Ethereal, West Gwillimbury, Who We Are Right Now, Dead End Dream, Man At The Gate (1913).