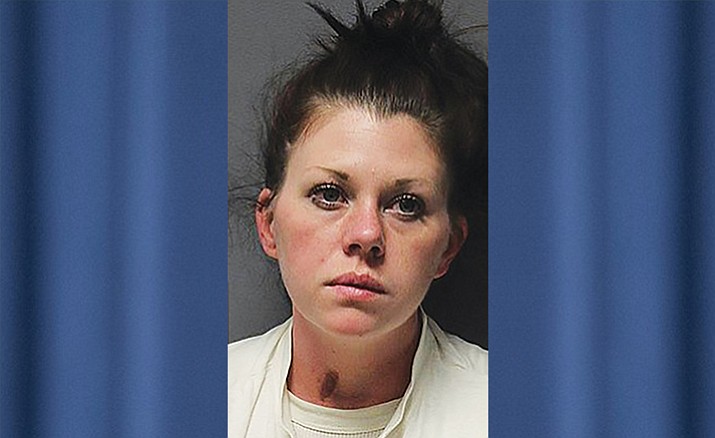 Originally Published: April 18, 2017 2:54 p.m.
CAMP VERDE – Kristina Nicole Baugh appeared out of custody Monday before Yavapai Superior Court Judge Michael R. Bluff for a case management conference.
A 45-day continuance was granted for the defense to obtain and review additional disclosure. Baugh's next case management conference is scheduled for May 30.
Dec. 8, 2016, authorities busted an alleged drug lab inside a Verde Village shed when the shed caught fire, according to Yavapai County Sheriff's spokesman Dwight D'Evelyn.
Deputies and fire-fighters were dispatched to a report of a gunshot sound and a fire in the 2300 block of South Posse Trail, D'Evelyn said, and they found evidence that drugs being made in the shed had started the fire.
They detained Baugh, 25, a resident of the home associated with the shed. Baugh had a two-year-old child with her on the property.
Baugh and two others were arrested and charged with numerous felonies, including possession of dangerous drugs, possession of dangerous drugs for sale, possession of equipment and/or chemicals to manufacture dangerous drugs, manufacturing dangerous drugs, possession of narcotic drugs, and possession of drug paraphernalia.
All three were booked into the Camp Verde jail on $50,000 bonds. The child was turned over to a family member.