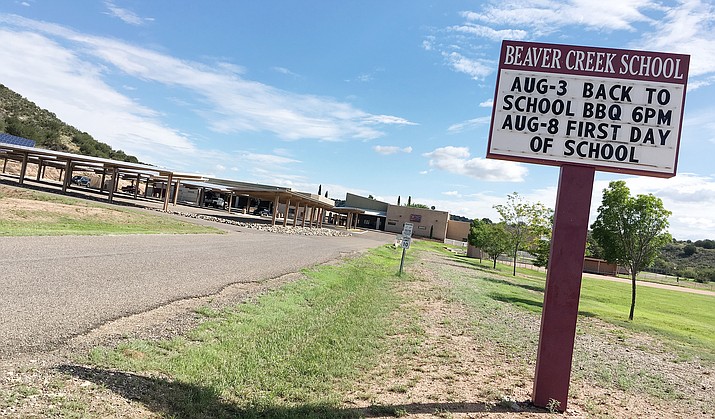 Originally Published: August 1, 2017 2:21 p.m.
RIMROCK – Through donations each year, Beaver Creek School District has been able to keep its backpack program alive.
Each year, the district gives out close to 100 backpacks to its students, not just leading up to the first day of school, but throughout the year, says District Superintendent Karin Ward.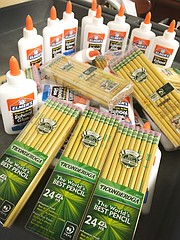 At any time, parents can "ask for that backpack to be donated," Ward says. "Through the year, we maintain that. Sometimes, families move to the community mid-year. It's costly to move. So providing backpacks at any time of the year can be meaningful."
School supplies are also a part of the program, as pencils, glue and other necessities are hand-delivered to each classroom.
Beaver Creek School Principal Katrina Sacco says the school is always looking for both primary and regular composition books, notebook paper, either pronged or non-pronged folders, dry erase markers, eraser tops, and especially pencils.
"Ticonderoga pencils," Sacco says. "They sharpen well."
The district accepts donations of supplies and cash.
"We go out and shop for the supplies," Ward says. "We tell our teachers if they're out and they find a great deal to pick things up and bring back their receipt."
Anyone interested in making a donation can contact Sharon Brooks or Merryl Dones at 928-567-4631.
Donations can also be brought to Beaver Creek School, located at 4810 E. Beaver Creek Road in Rimrock.
On the first day of school, supplies can be found at each student's desk, Sacco says.
Annual barbecue
Everyone at Beaver Creek School District should be pleased with the recent announcement of expanded hours at the school's library – hours that are expected to commence on Aug. 7.
But before the first day of school, Creekers and Rimrockers alike can look forward to the first event of the new school year, the annual pre-school barbecue.
Not pre-school as in before kindergarten, but pre-school meaning before the first day of school, which this year is Aug. 8.
This year's barbecue is from 6 p.m. until 7:30 p.m. Aug. 3 at Beaver Creek School.
Besides plenty of barbecued favorites, there will be information booths and tables, and an opportunity for parents to visit their children's new teachers, as well as their new classrooms.
Information tables will include Big Brothers/Big Sisters, Yavapai Apache Police Department, Beaver Creek Kiwanis K-Kids and Builders Club, Imagination Library, Yavapai County Library, Expect More Arizona and the Beaver Creek Trails Coalition,
For more information on Beaver Creek School's annual barbecue, call 928-567-4631.
Daily schedule
For students in all grades, the day begins at 7:45 a.m. and ends at 3:15 p.m. Beaver Creek School offer free breakfast to all students beginning at 7:15 a.m. each day.
BCSD is applying for a federal program that could allow all students to eat free. To apply for free/reduced meals, please visit EZ MealApp.
The district also invites all parents and guardians to eat in the cafeteria with their children.
Breakfast costs $2 for adults; lunch costs $3 for lunch.
Beaver Creek School is located at 4810 E. Beaver Creek Road in Rimrock.
-- Follow Bill Helm on Twitter @BillHelm42