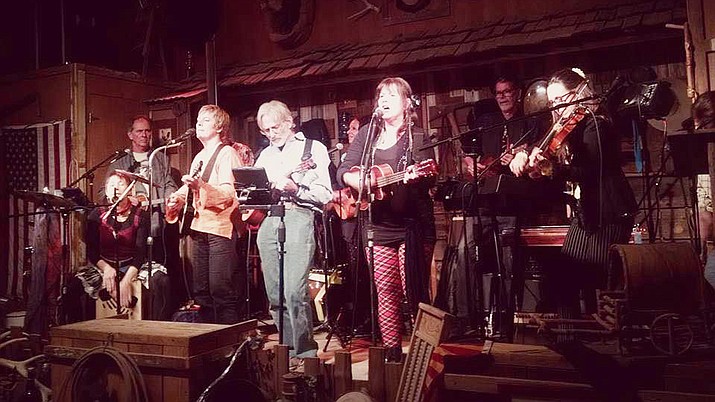 ---
---
The Red Rooster Cafe's new "Rooster After Dark" series presents one of Verde Valley's best loved acts : Christy and Frenz on Saturday August 12 from 7-10 PM during ArtWalk in Old Town Cottonwood.
Singer/songwriter Christy Fisher brings a unique twist in a "Mad Dogs and Englishmen" style of musical comraderie. Pulling players from some of the bands she performs with (the Jerome Ukulele Orchestra, Cattywampus, Mountain Stranded Time), this show changes personnel with each performance while maintaining its high energy pop vibe.
Come join us on the patio. All ages are welcome, and it's pet friendly.