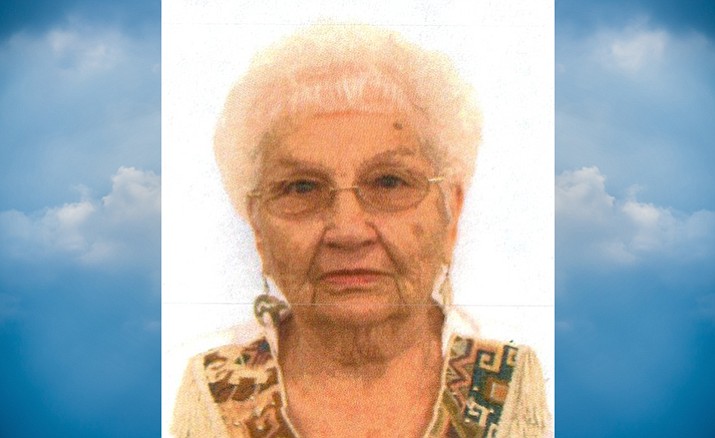 Originally Published: December 7, 2017 12:24 p.m.
Marian Carol Zikosky, 87, of Cottonwood, passed away on December 5, 2017 at Country Care Assisted Living Facility surrounded by the people she called her second family.
She was born to the late Louis and Mary Grayeski on Christmas morning, 1929, in Exeter, Pennsylvania.

Marian graduated from Exeter High School in 1949. She married the late Walter Zikosky on July 4, 1953. Walter always joked the U.S. gained its independence and he lost his. Marian said she picked that date so he would not forget their anniversary.
They lived in Pittston, Pennsylvania for 19 years before relocating to Cottonwood in 1972. They ran the West Bend Texaco in Cottonwood and a woodyard in Clarkdale for many years. After Walter's death she turned her boundless energy to volunteerism.

Spending 14 years as a Foster Grandparent with the Head Start Programs in Clarkdale and Cottonwood. She was "Grandma Marian" to many children during those years. From there it was the Senior Companion Program for 5 years working with the residents at Country Care Assisted Living Facility.
Marian is preceded in death by her husband, Walter, infant daughter, Nanette, her sister Josephine and her brother Edward.
She is survived by four children, Nadine Kosisky of Cottonwood, Linda (Art) Velazquez of Cottonwood, Walter (Rachel) Zikosky of Cottonwood, Richard Zikosky of Cottonwood, 8 grandchildren and 3 great grandchildren.
Graveside Services and interment will be held at 10:30 AM, Monday, December 11th at Valley View Cemetery, Clarkdale with Fr. David Kalesh officiating.
In lieu of flowers we ask you to donate to your favorite Children's or Senior Citizen's charity in Cottonwood.
An online guestbook is available at www.westcottfuneralhome.com
Information provided by survivors.
More like this story