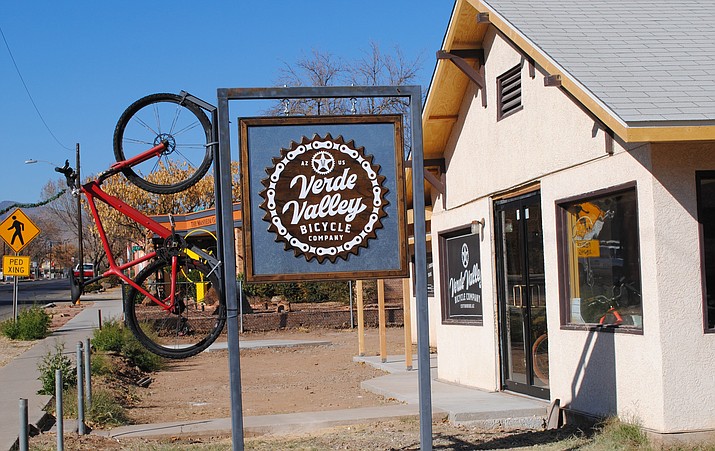 Originally Published: December 19, 2017 1:21 p.m.
COTTONWOOD – Monday, the Cottonwood Planning and Zoning Commission unanimously approved an outdoor merchandise display at an existing retail bicycle shop.
The new owner of the Verde Valley Bicycle Company, John Snyder, is in the process of updating the exiting shop, and is requesting a conditional use permit that would allow the outdoor display. The shop is located 743 N. Main St.
A covered awning is currently under construction for the requested outdoor display, and the bicycles would only be out during business hours. The conditional use permit is required for the display.
The Commission was happy to see the shop's progress, and wished the applicant well.
T.C. Excavating
The Commission unanimously approved a request to extend the completion date of a project that allows the storage of construction and excavation equipment. The project, T.C. Excavating, is located in a C-1 zoned property at 121 S. 6th Street in Cottonwood.
The extension is to allow for additional funding.
Nov. 30, the applicant, Krishan Ginige, requested a 24-month extension of the permit in order to complete the remaining items as stipulated in the original approval of the conditional use permit it approved on March 21, 2016.
Reclaimed water for Terra Bene
The Commission unanimously approved a request to extend the completion date of the Terre Bene project due to a continued delay in availability of reclaimed water.
The project, located South Willard Street, north of East Terra Verde Drive in Cottonwood, consists of three large pieces of property on vacant, undeveloped land. The applicant will use the land for agriculture with the intent to grow local produce to sell at farmers markets and set up on-site produce stands to sell from.
A six month extension was granted Jan. 23. The applicant, Bernadette Selna, requested another extension due to the delay in availability of reclaimed water to be used for the project and continued coordination of grading and the irrigation system installation. She anticipates that the agricultural site will be green by July 2018.