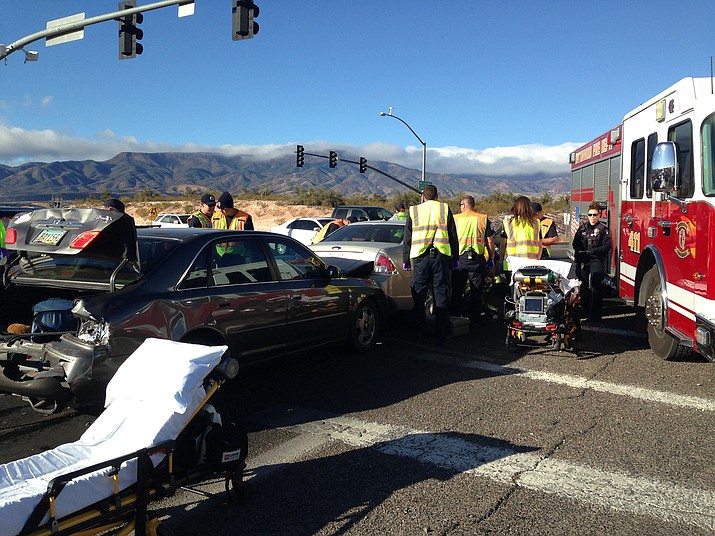 Originally Published: December 21, 2017 12:42 p.m.
COTTONWOOD - Three patients were transported to Verde Valley Medical Center after a three-vehicle accident at the intersection of State Route 89A and Cornville Road around 9:40 a.m. Thursday.
Cottonwood Fire and Medical Department, Cottonwood Police Department, and Verde Valley Ambulance Company responded.
Upon arrival, firefighters found a three-vehicle rear-end-type accident involving a tow truck and two passenger vehicles, according to a news release from Cottonwood Fire and Medical Department.
There were a total of four occupants in the three involved vehicles.
Cottonwood Police said the tow truck failed to yield in time while traveling westbound on Cornville Road at the intersection. As a result, the driver rear-ended one vehicle who in turn rear-ended the one in front of it.
Three people were transported to the hospital for minor injuries and the driver at fault received a citation, said police.