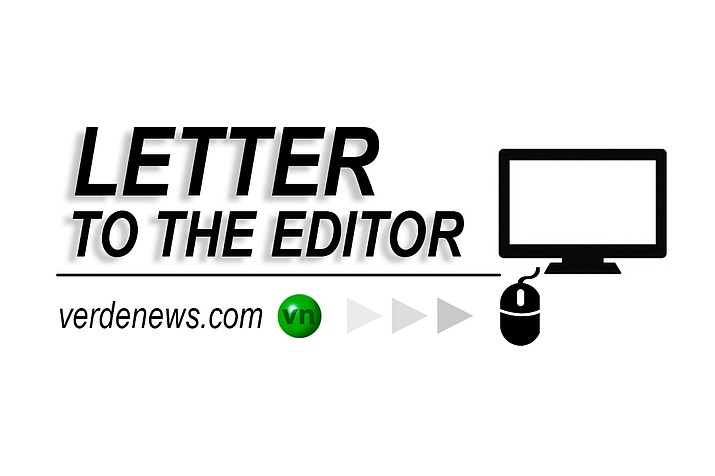 Originally Published: February 4, 2017 2:21 p.m.
Editor:
Regarding your editorial about the Verde Valley Wine Festival, Thunder Valley Rally and Tilted Earth, I need to clarify a few important facts.
The Verde Valley Wine Festival is not a Town of Clarkdale function. It is produced entirely by Four Eight Wineworks and Made in Clarkdale, neither of which receive financial support from the Town for this production.
The Town does support the event "in kind" by helping out with some logistics, etc., and is proud to have the Verde Valley Wine Festival in our Town park, but decisions about the management, timing, location, etc. are made solely by the producers.
Mayor Elinski and I recently met with the producers (Four Eight and MIC), to discuss how event planning in our communities could be more synergistic, but we didn't discuss management of the event. I'm excited that Mayor Elinski and I have a very positive and productive working relationship, and that we can meet to discuss how our communities can work more closely on things like economic development, water resources, Verde River conservation and management, transportation, and other matters of mutual concern and benefit.
I know we will continue to work to see that events like the Verde Valley Wine Festival are successful, and we'll do what we can to help them benefit both our communities.
Clarkdale produces a few of the key events in our Town, like the Old Fashioned Fourth of July, the Halloween in Old Town Clarkdale, Concerts in the Park, Caroling, etc., but the Block Parties, Clarktoberfest, Made in Clarkdale and the Verde Valley Wine Festival are not Town of Clarkdale-produced events, but are managed entirely by local businesses and Made in Clarkdale (which is a non-profit).

This year's Verde Valley Wine Festival will be held Saturday, May 13 and Sunday May 14, from 1-5 p.m. in the Clarkdale Town Park, and I hope we see you all there.
Doug Von Gausig
Mayor, Town of Clarkdale