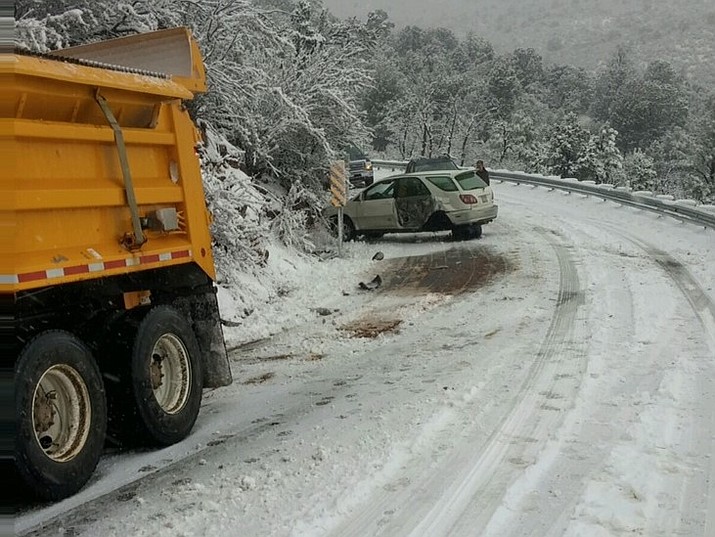 Originally Published: February 9, 2017 1:03 p.m.
PHOENIX – Three Arizona Department of Transportation employees working to keep highways open in recent storms avoided serious injury when vehicles struck two ADOT snowplows in separate crashes. The drivers of the other vehicles came out fine as well.
One of the plows wasn't so lucky when a semi rear-ended and severely damaged it Jan. 21 on I-40 near Seligman. In addition to sending the two ADOT employees aboard to the hospital with minor injuries, the crash hindered ADOT's efforts to clear snow and ice along that route.
In the other crash, an SUV suffered serious damage Jan. 19 when it hit a snowplow clearing State Route 89A between Prescott Valley and Jerome. The plow and its operator were able to continue working, but only after losing precious time dealing with the crash.
"It isn't easy driving a snowplow on slippery roads with limited visibility, and other drivers make that job dangerous when they don't give ADOT's operators plenty of room to work. So respect the plow! It starts with staying at least four car lengths behind and never passing a working plow until the operator pulls over to let traffic by," said ADOT.
For more tips on snowplow safety and other winter-driving essentials, visit azdot.gov/KnowSnow.
More like this story