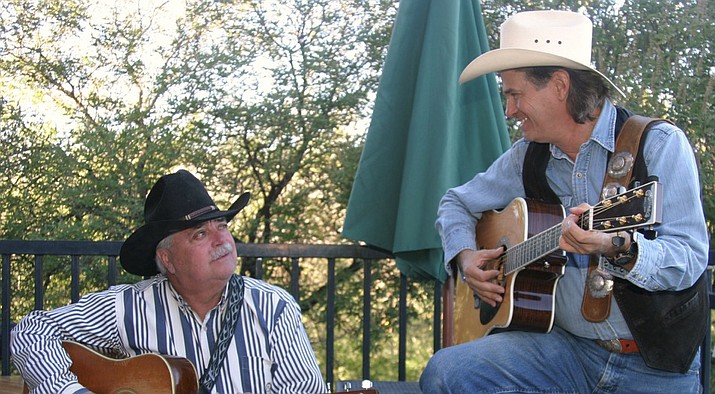 ---
---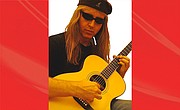 It's hump day Sedona, and you know what that means; music at Vino Di Sedona by local favorite Rick Busbea, Feb. 22, 7-10 p.m. Rick puts on a high energy show playing a lot of familiar tunes by the likes of Kenny Chesney, Jimmy Buffett and Jim Croce. If you are not at Vino Di Sedona on Wednesday nights, you are missing out. Thursday, Feb. 23, brings music by Gina Machovina with guest TJ Brennan, 7-10 p.m. Gina is best known for her virtuoso guitar playing and smooth, sultry vocals - it's hard to believe she used to be in a heavy metal band. As a student and performer of classical guitar music for more than 30 years, Gina also played lead guitar and wrote music for her hard rock-band, Rising, in Southern California. More recently, Gina has performed solo as a singer/songwriter throughout the Pacific Northwest where she recorded her first CD, Mirrors. She now resides in Sedona and plays extensively throughout Northern Arizona. Beautifully mesmerizing, Machovina's music is a soulful mix of guitar masterpieces with passionate vocal tunes spanning many decades. Gina is joined by percussionist TJ Brennan. You can't beat a Friday night singing along to Beatles songs with one of Jerome's finest musicians Tommy "Rocks" Anderson at Vino Di Sedona on Feb. 24, 7-10 p.m. Tommy is an acoustic rock musician who has performed on stages throughout Arizona. Tommy combines a mix of classic rock, pop, reggae, R&B and original songs along with the best of the Beatles to create truly memorable shows. Tommy was the bandleader for the popular Beatles cover band Ringo McLennonSon, playing clubs and festivals across Arizona. Since moving to Jerome, Tommy has opened up the music store Tommy Rocks, specializing in autographed rock & roll memorabilia, rare vinyl and of course instruments. He has also formed the Sedona Ukulele Posse in conjunction with the Sedona Arts Center.
Tommy's acoustic Beatles show features hundreds of sing-along Beatles hits, covering songs from The Quarrymen through The Beatles and Beyond, including John, Paul, George and Ringo's solo hits. Tommy has performed hundreds of Beatles shows, and enjoys interacting with the audience as they sing along to some of the Beatles greatest hits – as well as their most obscure songs.  Vino Di Sedona's Saturday Feb. 25 Wine Tasting is accompanied by music by Paolo, 3:30-6 p.m. Paolo is an accomplished vocalist/pianist known for putting a delicious twist of romance back into jazz. His audience loves to hear his new arrangements of the great romantic songs of the past. His musical style is a modern blend of breathy vocals, rich harmonies and soulful rhythms. His "best musical friend" is his keyboard, and his "favorite song" is the one he is singing each moment.
Stay for Saturday Night entertainment by The Rice Brothers, 7-10 p.m. The Rice Brothers hail from the east coast of the United States. They both traveled two totally different roads only to wind up together here in Arizona. Dave the eldest of the two began playing at an early age with his dad Holman in Connecticut. Dan developed his love for music while listening to his dad and his brother play at their home. The brother's repertoire is extensive spanning many decades of many genres of music. Dave has played across the U.S. from Maine to Hawaii. Dan has played all over the U.S. and spent numerous years performing in Europe on an international song-writers tour as well. Their style is the most unique in the area. They'll bring you back in time while playing something as old as the Mills Brothers from the 1930s and then bring you back to the future and play something that has been recorded recently. Dan Rice currently hosts Vino Di Sedona's Open Mic Night every Tuesday night. Don't be surprised if you hear an original song or two as Dan has written many compositions himself. Anytime these two play, they are true crowd pleasers.
Jim French's monthly Open Jam at Vino Di Sedona is becoming a popular Sunday evening destination for locals, musicians, and tourists. Jim French and his talented friends invite other musicians to join in and play music every last Sunday of the month, 6-9 p.m. Be a part of the entertainment or a part of the audience, either way a fun night is sure to be had by all. Music Monday continues into the winter. Vino Di Sedona will continue to feature live music every Monday through the month. Randy J performs on Feb. 27, 6-9 p.m. Randy is the lead singer and guitarist of the band the Tarantulas and he is know for his 50s and 60s style surf guitar.

Sedona's best Open Mic night, hosted by Dan Rice is every Tuesday, 6-10 p.m., at Vino Di Sedona. Each musician is allotted an amount of time, or number of songs, and every week brings a variety of new talent along with regulars like KB Bren, Randy J, Greg Williams, D.L. Harrison, Rick Busbea, and Dave Rice who frequently play at Open Mic.
Vino Di Sedona Fine Wine and Craft Beer, is a Wine and Beer Bar and Wine Shop with nightly entertainment. Located at 2575 W SR 89A in West Sedona. For more information or to see the full calendar of events, visit www.VinoDiSedona.com. 928-554-4682