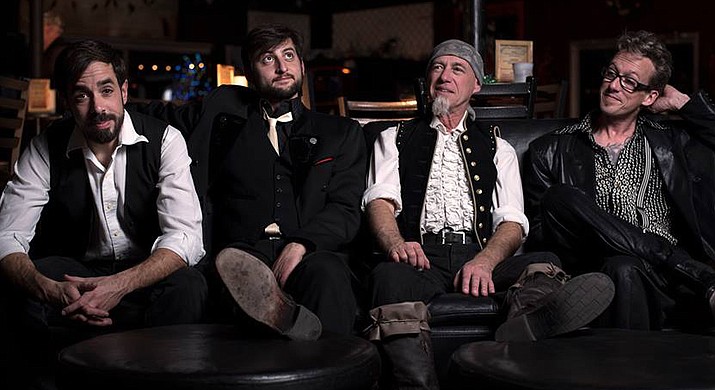 ---
---
Main Stage in Cottonwood keeps giving locals of all music preference reason to dance.
On Friday, February 17, local favorite DJ ill.Ego will host his monthly Third Fridays dance party at Main Stage.
This month's event will feature special guests from Flagstaff, Basement Beatz. Basement Beatz is a popular monthly dance party in Flagstaff featuring DJ's and electronic music and the show will be coming to Cottonwood.
The event typically includes several DJ's of different styles providing attendees a range of high energy music to hit the dance floor to. The event is free and begins at 9 p.m.
Saturday, February 18 The Naughty Bits will bring their own brand of rock and roll celebration infused with subtle sarcasm just a few days after Valentine's Day for "Singles Awareness Night."
The evening is sure to satisfy those who may not have gotten everything they needed from the recent holiday's "set of expectations." 
The Naughty Bits are comprised of a group of friends that have been raising eyebrows and entertaining audiences throughout northern Arizona for well over a decade.
Their highly energetic performances are always fun, highly danceable and wildly diverse. Quirky medleys and clever mashups are a signature of the band, along with a healthy dose of outrageous rock and roll.  Their supercharged live show is one not to be missed.  The concert is free and begins at 9pm.
Main Stage is located at 1 S Main St in Cottonwood and is open Monday through Saturday 11am to close and 9am to close and closed on Sundays 10am. All events are free to the public unless otherwise noted.