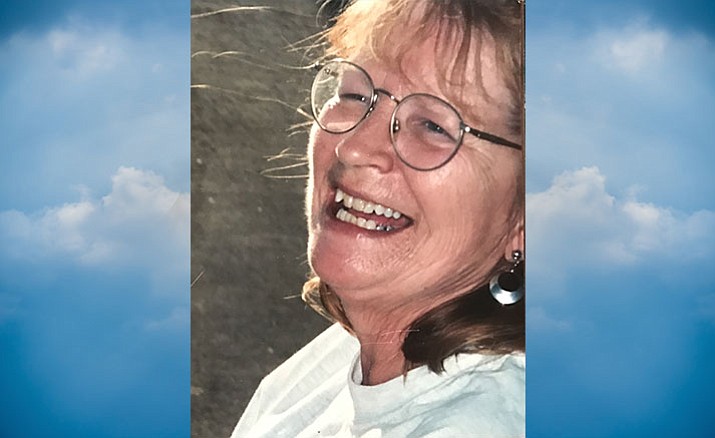 Originally Published: January 3, 2017 12:15 p.m.
Karen Axsom Massey, 71, of Cottonwood died December 16, 2016. She was born in South Haven, Michigan and attended LC Mohr High School.
Karen worked as an Office Manager in medical and technological fields throughout the Phoenix area and after retirement lived in Flagstaff and Cottonwood. Karen was an active member of Spirit of Joy Lutheran Church and loved her year singing with Verde Valley Voices.

She was active in her recovery through Alcoholics Anonymous by sponsoring and mentoring many people through the program. Karen zoomed through life on four wheels and one leg.
She loved to cook, enjoyed entertaining guests, gardening and tending to her beautiful flowers and crafting with dried flower arrangements and jewelry. She had a wonderful smile that could light up a room.
She leaves her partner Dave Healey, daughters Heidi Stewart (husband Grady) and Amy Horn (husband Rod), sisters Patsy Fletcher, Gerryann Becker, Sherri Gildea and grandchildren Brittani, Grant (wife Carissa), Austin and Zachary whom brought great joy to her later years.
A memorial service will be held at 11 a.m. on Saturday, January 14, 2017 at Spirit of Joy Lutheran Church, 330 Scenic Drive, Clarkdale, AZ.
In lieu of flowers, memorial gifts in Karen's memory can be made to the American Diabetes Association, www.diabetes.org or Aviant Hospice, 1756 E. Villa Drive, Suite C-17, Cottonwood, AZ 86326. Arrangements are being handled by the family and Spirit of Joy Lutheran Church.
Information provided by survivors.
More like this story