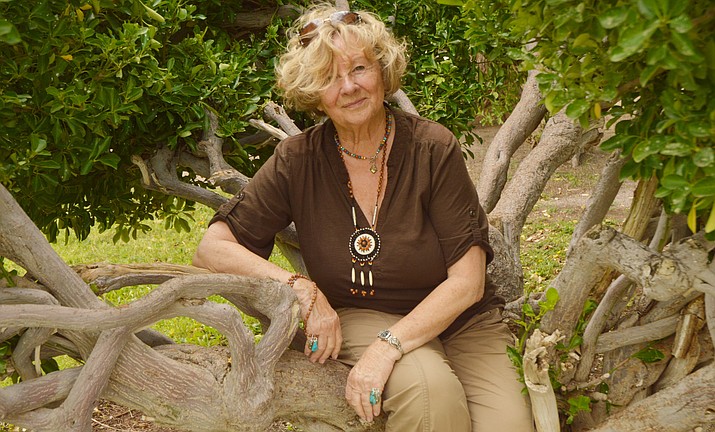 ---
---
TOLEY RANZ™ makes his first public appearance at the Sedona Village Welcome Center at The Collective on January 13, 3-6 p.m., with fun, games, music, raffles, and a Toley Ranz story reading for kids of all ages, and their friends and families.
All are invited to attend this educational and entertaining community fundraiser. Toley Ranz will appear "live" as the joyful character who helps children to boost their inner strength and self-esteem so they feel self-assured and not alone when in emotional need. 
The Toley Ranz Mission is to provide opportunities to teach children that they themselves have the power to boost self-esteem; to build their inner strength, to counter and diffuse bullying and how to rise above negative influences. At the same time, Toley Ranz increases emotional well-being in correlation to fostering calm learning environments at home, at school and at play; Toley Ranz Kids are the kids of the future.
Toley Ranz is a colorful character who appears when children need him most and spreads his message of positivity and strength by calling out to them with a "Psst Psst." This series of children's books, written by Anke Otto-Wolf, follows a little boy named Sammie, who finds a purple pencil (a color he truly likes), but the kids in class make fun of him and he wants to throw it away. Suddenly Toley Ranz appears with his "Psst-Psst" message encouraging the boy to do what he believes is right. Sammie keeps the pencil and feels happy.
In November of 2016, the children at the Big Park Elementary School in the Sedona Village became the recipients of the Toley Ranz Pilot School Project, implementing successfully the Toley Ranz message of self-esteem and self-belief even in the youngest kids. The school was given books, CDs, instructional teaching manuals and plush toys to teach this timely message to its students.
The goal of the fundraiser on January 13th is to raise funds to provide Toley Ranz teaching material to schools all over the country! The fundraiser will take place at the Sedona Village Welcome Center at The Collective in the Village of Oak Creek located at 7000 Hwy 179, Sedona, AZ 86351.
About the Author
"Reach a Child's Soul- Transform a Life" is Anke Otto-Wolf's profound belief. Teaching in inner city schools has given this dedicated educator the opportunity to create an after-school program for which she was honored by former President Bill Clinton and Marian Edelman of the Children's Defense Fund.
For her internationally acclaimed Sedona Soul Tours (Sedona Soul Balance), Anke received the 2016 Global Award of the Americas - Tour Operator of Arizona.