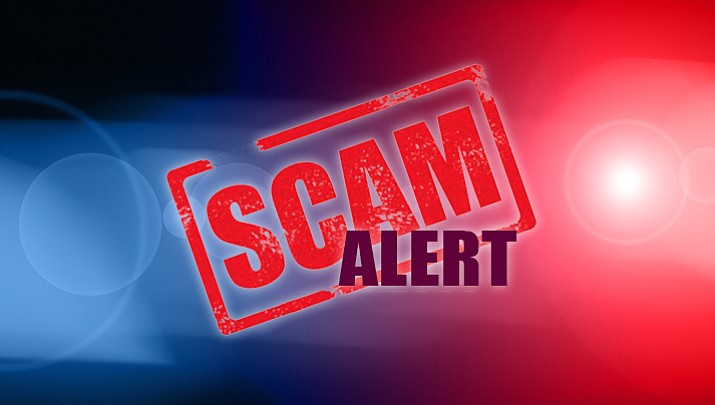 Originally Published: January 16, 2017 8:38 a.m.
COTTONWOOD – Citizens of Yavapai County continue to be targeted by scammers who impersonate Yavapai County Sheriff's Office personnel.
Last month, YCSO was contacted by a scam victim who reported receiving a call from a male suspect identifying himself as "Lt. Dave Williams" from the Sheriff's Office, according to a news release.
The impersonator told the victim that she had a warrant for failing to appear regarding jury duty, and he was able to confirm her correct social security number, date of birth and home address, said the YCSO news release.
The quality of the information provided by the suspect made the exchange more believable to the victim thus heightening concern she was in trouble, according to the release.
YCSO said the suspect provided a bogus court case number, his contact phone number with a 928 area code, and instructed the victim to appear in person at the Cottonwood Municipal Court at 6:30 p.m.
Of course, the court would have been closed, explained the release.
Suspicious about the call, the victim told the suspect she would be calling the Sheriff's Office directly to verify and he hung up, stated the release.
Detectives believe - based on similar past reports - that the suspect would expect a follow-up call from the victim after finding the court closed and then direct her to pay a fine via green dot/gift card/money order to quash the warrant, said YCSO.
Detectives called the suspect's number and received a voice mail message which was recorded, the release stated. Detectives are investigating the source of this number.
"These scammers often are able to obtain complete personnel data on individuals from hackers who routinely sell such information via underground websites. If in doubt, verify any claim by contacting the court/sheriff's office/police department using published phone numbers. Also note that scam suspects also have the ability to spoof phone numbers which will appear on caller ID screens as authentic to the government agency. This can make any initial scam call seem genuine," the release stated.
Law enforcement agencies and court officials will never call to solicit payment on a warrant in this manner, emphasized YCSO.
Names used by suspects in these calls may or may not represent a true person, and either way, these calls are always fraudulent, explained the release.
Citizen can contact YCSO at 928-771-3260 or www.ycsoaz.gov.