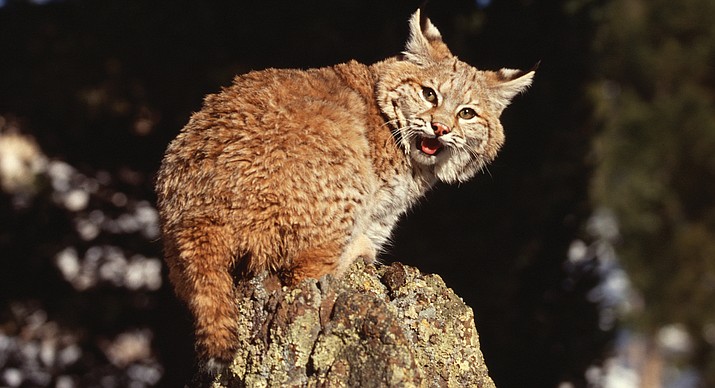 Originally Published: January 17, 2017 8:52 a.m.
SEDONA – A bobcat attacked four people in separate incidents in the Sedona area on Thursday, Jan. 12, according to the Arizona Game and Fish Department.
The attacks occurred about 2.5 miles from each other.
The initial attack took place around 8:30 a.m. when a man heard some noise coming from underneath his truck, AGFD spokeswoman Shelly Shepherd said.
As he bent down to see what was making the noise, a bobcat sprung out, scratching and biting both of his arms before running off.
After receiving notice of the attack, AGFD and local law enforcement officers attempted to locate the animal.
At 2 p.m., they were alerted that three staff members at Los Abrigados Resort and Spa were attacked by a bobcat.
"All I heard were scratches from that incident; no bites," Shepherd said.
The bobcat was subsequently located, lethally removed and transported to the Arizona State Health Laboratory for a standard necropsy and rabies testing. Positive rabies results were reported late Friday, Jan. 13.
Those who believe they or their pets may have been exposed to a bobcat recently in the general area surrounding the resort, located at 160 Portal Lane, Sedona, are encouraged to contact the Arizona Game and Fish Department at 623-236-7201 or Yavapai County Community Health Services at 928-442-5509.
The public is advised to avoid wildlife exhibiting unusual wildlife behaviors which can include showing no fear of humans; aggressive behavior; staggering and/or acting sickly; and nocturnal mammals active during daytime.
Rabies is an infectious disease that affects the nervous system of humans and other mammals, according to the Arizona Department of Health Services. People and unvaccinated animals may get rabies from the bite of an infected animal, or if saliva from the animal gets directly into a person's or animal's eyes, nose, mouth or any break in the skin. Rabies vaccine is given to individuals after exposure to an infected animal to prevent the disease. Rabies is nearly always fatal if not treated after exposure resulting in an infection.