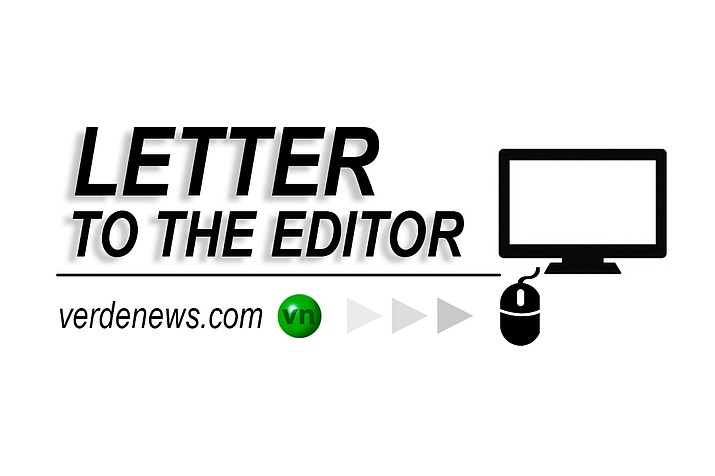 Originally Published: January 19, 2017 1:10 p.m.
Editor:
Local media reports that MATforce and numerous other public entities and organizations will be celebrating "Stand with me, Be drug free" and further attempting to indoctrinate us into a myopic, puritanical mindset that has no place in our culture this side of the 21st century.
While I agree that children should remain drug free until at least 18, this is a decision that is personal, private, and should be between parents and their children.
After 18 it is up to the individual. I really don't see where government comes into it, and in fact, many former government and public officials now condemn and criticize the war on drugs as a monumental failure.
Our deep and evolutionary history is steeped in drug use, sorry folks, but humans have shown an incredible tendency to avoid sobriety - and reality! - in any way they can. Evidence from the combined records of archaeology, art history, history, shows clearly that humans have always ingested, drank, smoked, snorted, and experimented with local substances: whether mushrooms, cannabis, coca, coffee, alcohol, ghat, ayahuasca, sugar, etc.
Our ancestors used these substances within a cultural/religious/social context, some anthropologists think that it was quite literally these moments of shared ritual intoxication that caused our brains and our species to evolve. Basically, without drugs we'd still be chimps.
All cultures have a place and time where men can be men, women can be women, and we can all get wasted. This is where people can be honest and open up, let down their guard, heal, and forge true and lasting bonds with other people.
We still do this even in our culture - watching football!- but unfortunately we have limited the intoxicants to alcohol and tobacco, the two most dangerous and nastiest drugs out there. One killed my grandpa, the other killed my grandma. Who is being held responsible for these crimes and the multi-generational destruction these legal drugs have caused? And don't get me started on sugar, refined flour, 0% dairy products, and their link to diabetes, except to say that Monsanto and other big ag corps are killing us, and then refusing to pay for the health care costs.
If you do enough reading (no, your parents and preacher probably will not approve but) you will find that many different intoxicating plants and substances have been used across the globe and for thousands, if not hundreds of thousands of years.
Our recent drug prohibition was (and still is) based on corporate sabotage, classist and racist prejudices, and passed without any real discussion or dissent. Since alcohol was accepted by the majority of Christian whites, it's prohibition did not last as long as the others.
Trying to prevent humans from using substances (for whatever reasons), trying to promote sobriety as the new human norm, is a bit like standing in the middle of the Verde River, putting your hands out and saying "stop, turn around, and go the other way."
This would be a futile and unrealistic gesture with no real meaning or purpose. It most likely will not stop and reverse the flow. Realistic goals would be how do we contain and mitigate the damage caused when the Verde floods and overflows? This is doable, this is achievable. As our culture and demographics change, so we must change: the day when the war on drugs is dead and buried is at least in the sights.
Our descendants will look back at this delusional era with disdain, contempt, and horror, where we persecuted and prosecuted someone simply for having and using drugs, even if they are bothering nobody.
I hope they will be wise enough to leave drugs in the realm of freedom of choice (like religion), and let the consequences fall where they may. The destructive fallout from addiction will be far less than the current corporate-criminal-corrections gauntlet and sobriety driven 'recovery programs' racket that inmates and parolees are forced to buy into. These programs, while they do have some benefit, tend to push belief in a higher power, and do nothing to address the fundamental issue that humans are, were, and always will be drawn to drugs.
Complete sobriety is not a realistic goal, but rather a cultural and moral decision that is being imposed on everyone by an alleged moral majority. But they are neither moral nor a majority: tax dollars should not be used to promote sobriety, no more than they should be used to promote any particular philosophy or religion.
Matthew Holmes
Rimrock