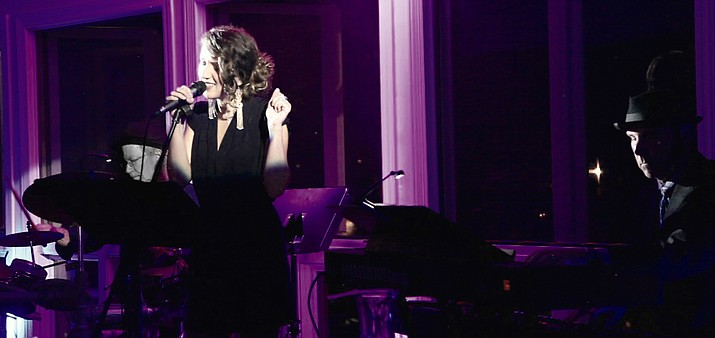 ---
---
On the heels of a very successful project at Kickstarter to support the launch of her new album, Adalia Tara will perform live on Saturday, February 4th, at Creekside Coffee from 7 to 9 p.m. Performing a compelling mix of her own original songs and timeless standards, Adalia's powerful and soulful voice surely commands the space. Over 200 backers at Kickstarter supported her album recording project, and Adalia's recent music video 'Release Me' has won numerous awards at film festivals across the country.
Adalia will be accompanied by David Vincent Mills on keyboards, and Mark Rownd on drums. Virtuoso pianist David Vincent Mills' influences reflect not only traditional jazz, but also the idiom of jazz-funk, a genre built upon groove-based syncopated rhythms. David has performed at major jazz festivals and concerts across the U.S., and his album "Underneath" is an eclectic offering of jazz funk instrumentals. Mark plays drumset with a melodic approach. Also a composer and recording artist, Mark is most known for his albums of original instrumental music that receive airplay on commercial and public radio.
Creekside Coffee is located at 251 SR 179, near Tlaquepaque in the uptown area. Creekside has just recently expanded its offerings to include Javelina Leap wines.