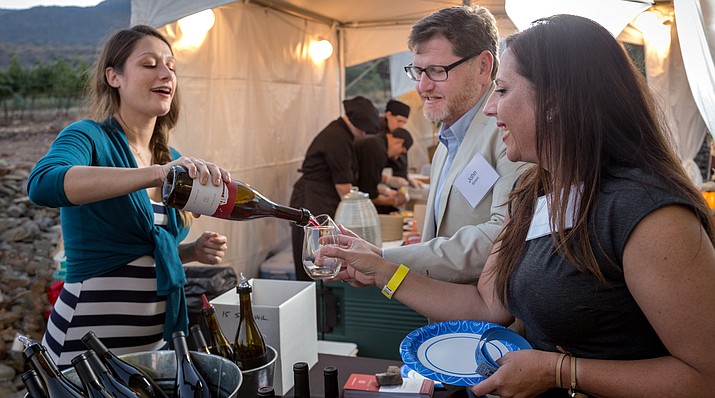 Originally Published: July 13, 2017 3:31 p.m.
CLARKDALE – From noon until 2 p.m. July 15, Yavapai College's Verde campus will host its first barrel tasting event at the college's Southwest Wine Center.
According to Phil Brown, the college's tasting room manager, the barrel tasting event "will coincide with students physically bottling the wine at the same time."
"A bit ambitious, but hopefully people will also gain some knowledge at the event," Brown said.
For $20, each person receives wine tastings and a variety of food pairings, including corn from Hauser and Hauser Farms.
"For us, this event justifies what we do," Brown said. "It helps keep our program alive by justifying our budget."
At the end of the day, Brown said the school's wine program will measure success at this event by the amount of people who attend.
"If I'm exhausted, and the staff is exhausted, then it was successful," Brown said. "Everything we do at the wine center is prepping for the future."
The staff, Brown clarified, is comprised of Yavapai College wine students.
"They're the ones employed by the college," Brown said. "We encourage people to interact with the staff. That's definitely something that sets us apart from everyone else. Hopefully people will come back for more."
Yavapai College's Southwest Wine Center is located at 601 Black Hills Drive in Clarkdale. Call 928-634-6566 for more information.
-- Follow Bill Helm on Twitter @BillHelm42