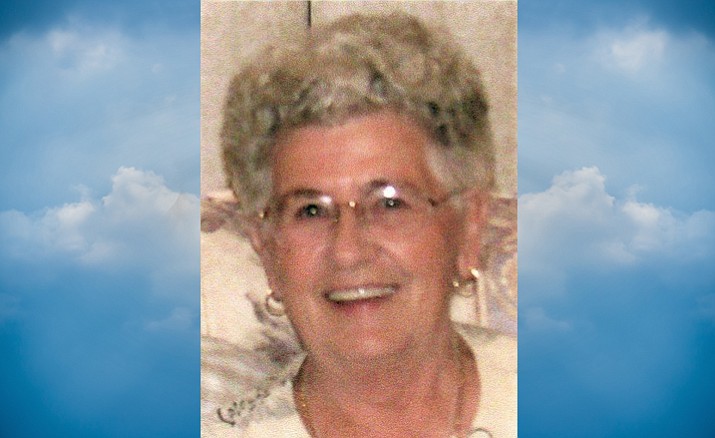 Originally Published: July 13, 2017 8:07 p.m.
Anita Mickley, 89 of Cottonwood, passed away on July 3, 2017. She was born on March 10, 1928 in Glauchau, Germany to Ernst Freitag and Margarete Keppel Freitag.
Anita worked as an assembly worker for Eagle Signal Controls and owned a farm. She became a proud citizen of the United States in 1965. Her biggest achievement was to become a "born again" Christian after settling in America.
Anita attended Canyon Bible Church. She enjoyed reading the Bible, raising animals on her farm and traveling to see her family.
Anita loved the Lord with all her heart and soul. For 64 years, she looked after her Hermann with a fierce devotion and loyalty that was beyond measure.
Despite facing hardship, hunger and potential homelessness during her early years in war torn Germany, she never lost her lively spirit or strong will.
Courage, determination and persistence became lifelong strengths. Although our hearts are hurting, we have faith that Anita is with her Lord and the love of her life.
Anita was preceded in death by her husband Hermann Mickley; father Ernst Freitag; mother Margarete Freitag; brothers Erhard and Harald Freitag and sisters Margot and Renate Freitag. She is survived by brother Otfried Freitag (Ursula) of Germany; 4 nieces and 1 nephew.
There are no public services planned.
In lieu of flowers, please send any contributions to the Canyon Bible Church, P.O. Box 2984, Cottonwood, AZ 86326.
An online guestbook is available to sign at www.westcottfuneralhome.com
Information provided by survivors.
More like this story